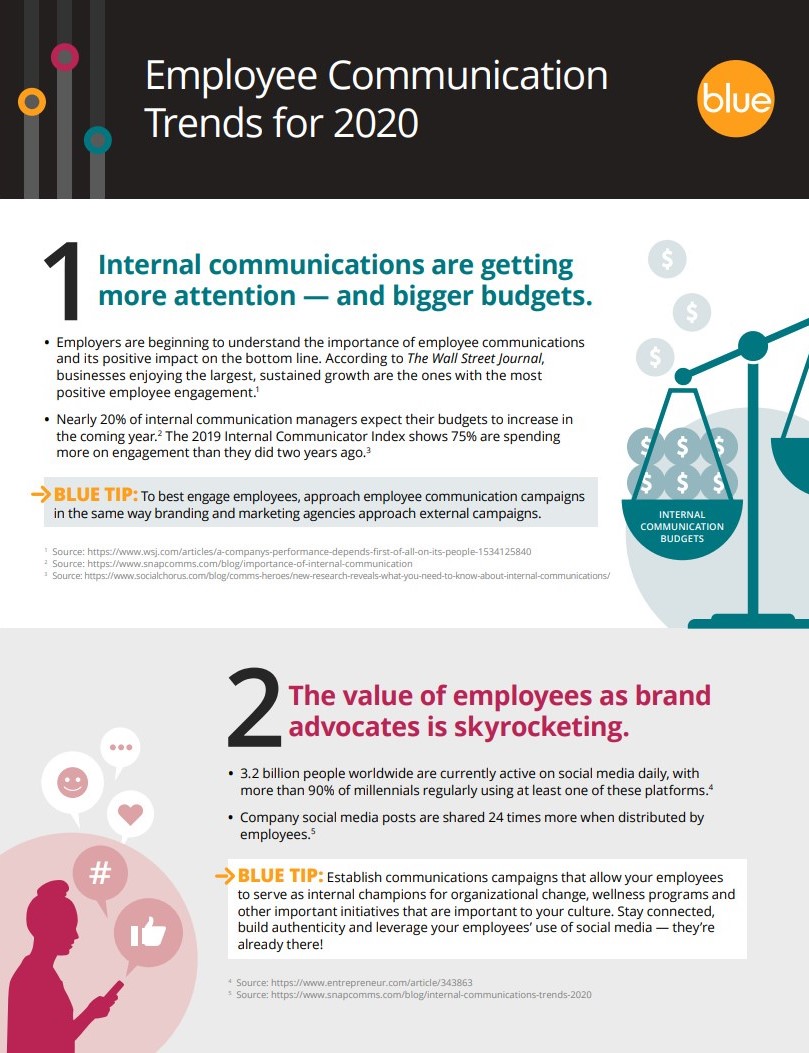 Employee Communication Trends for 2020
At Blue, we're trend-watchers, trendsetters and go-getters. We pride ourselves on watching the communications trends and bringing the best to our clients – year after year.
---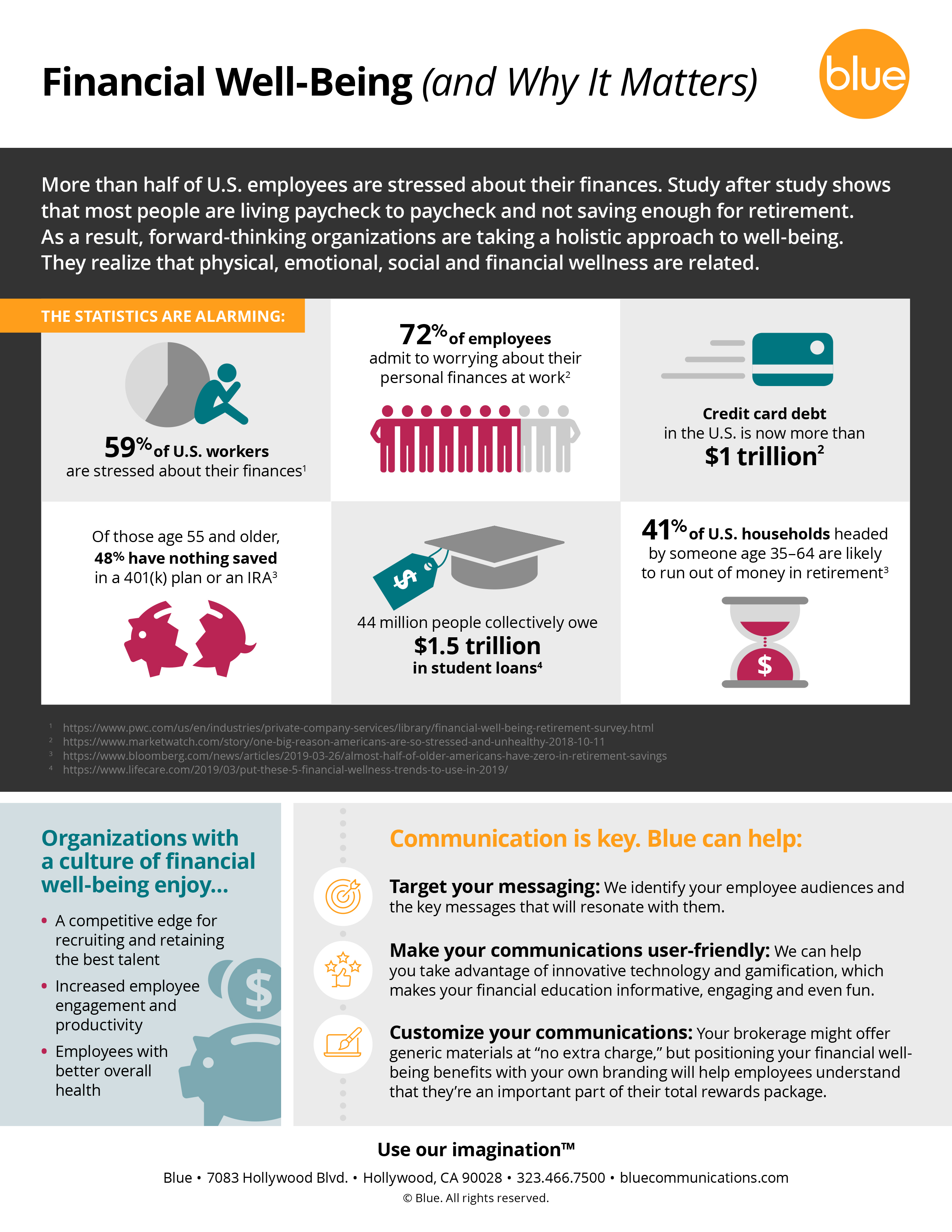 Financial Well-Being Trends
Forward-thinking organizations are taking a holistic approach and encouraging well-being in all areas of life. Financial well-being is especially important – for good reason.