AECOM Global Well-Being Week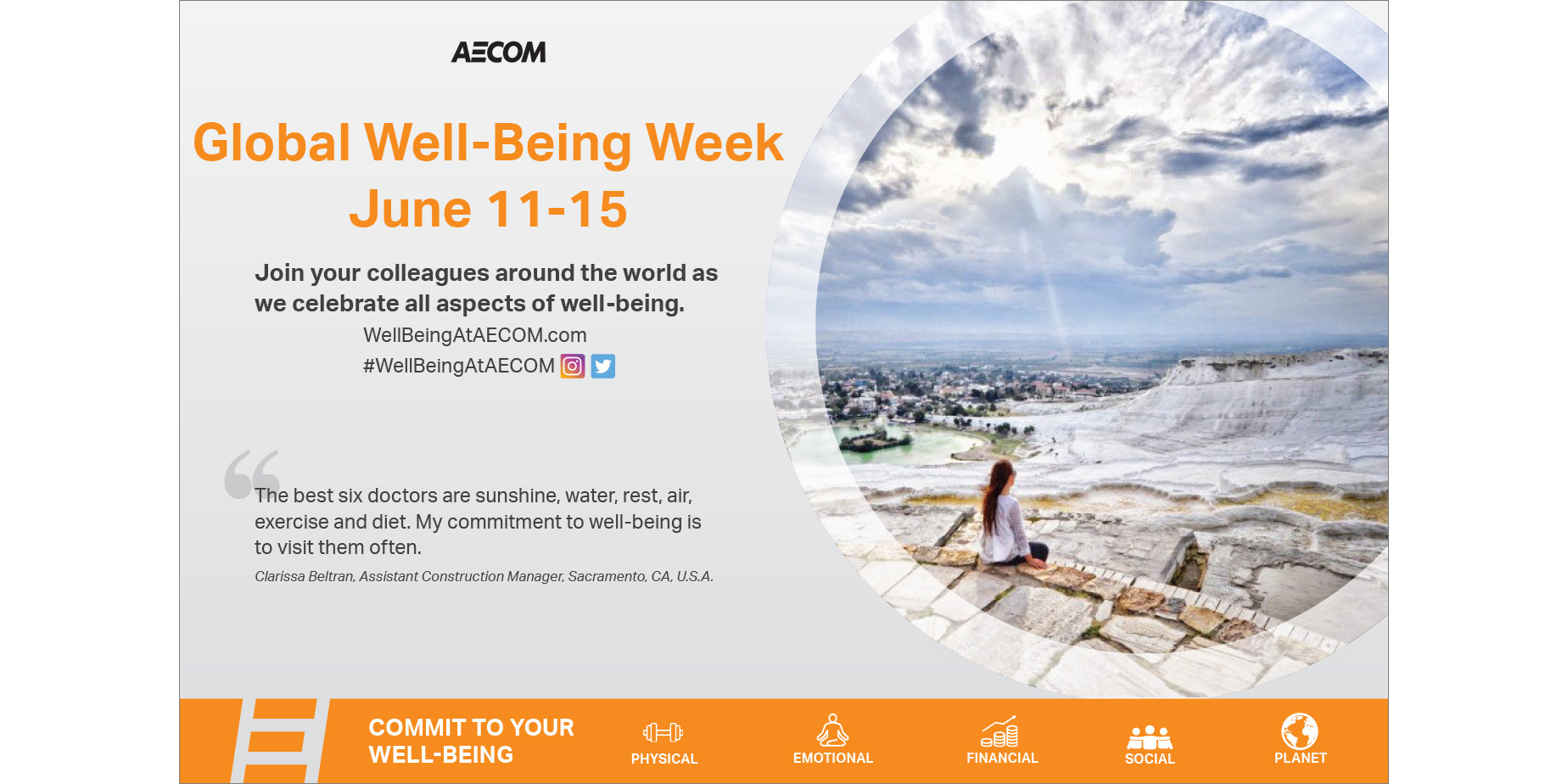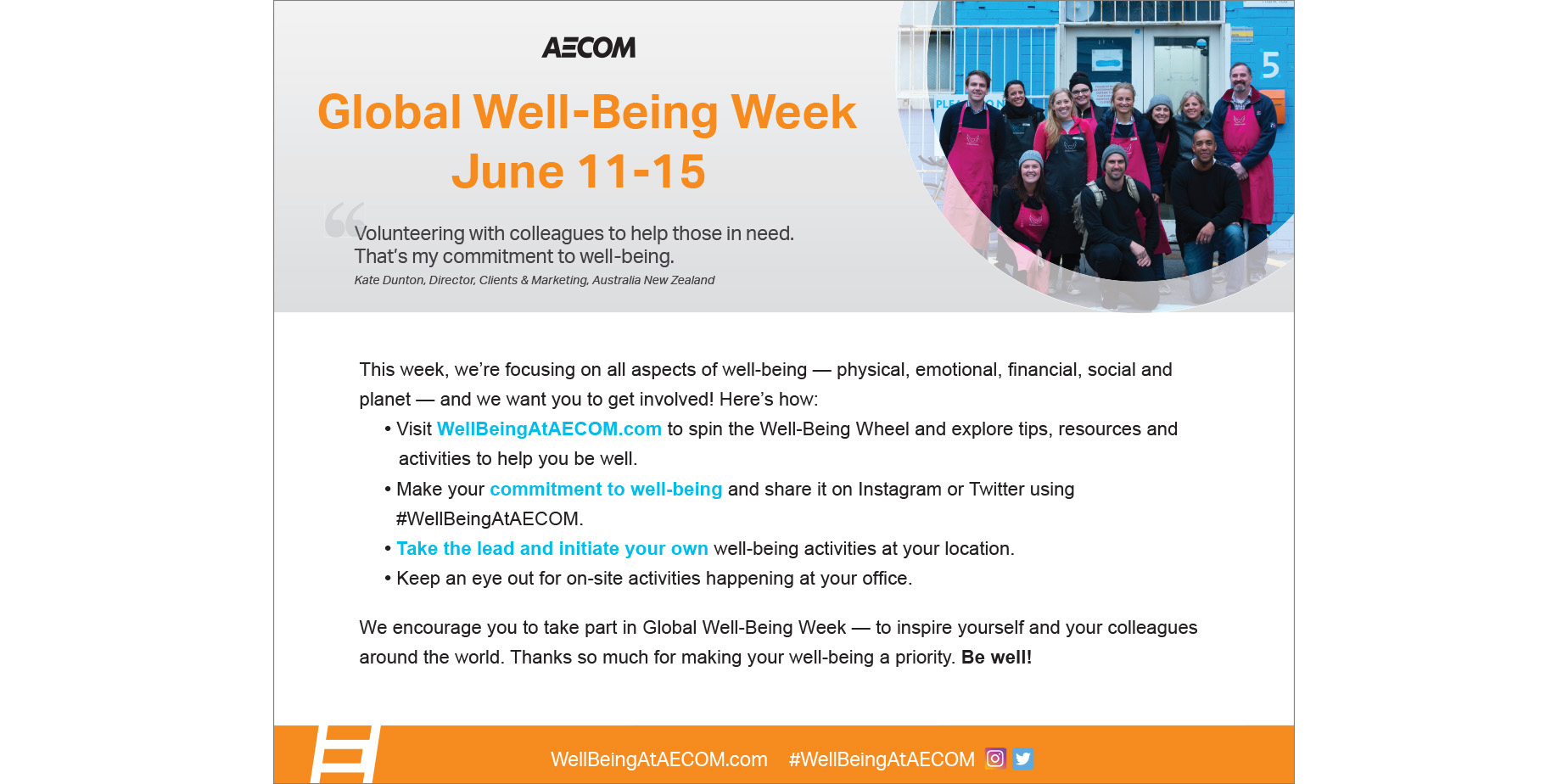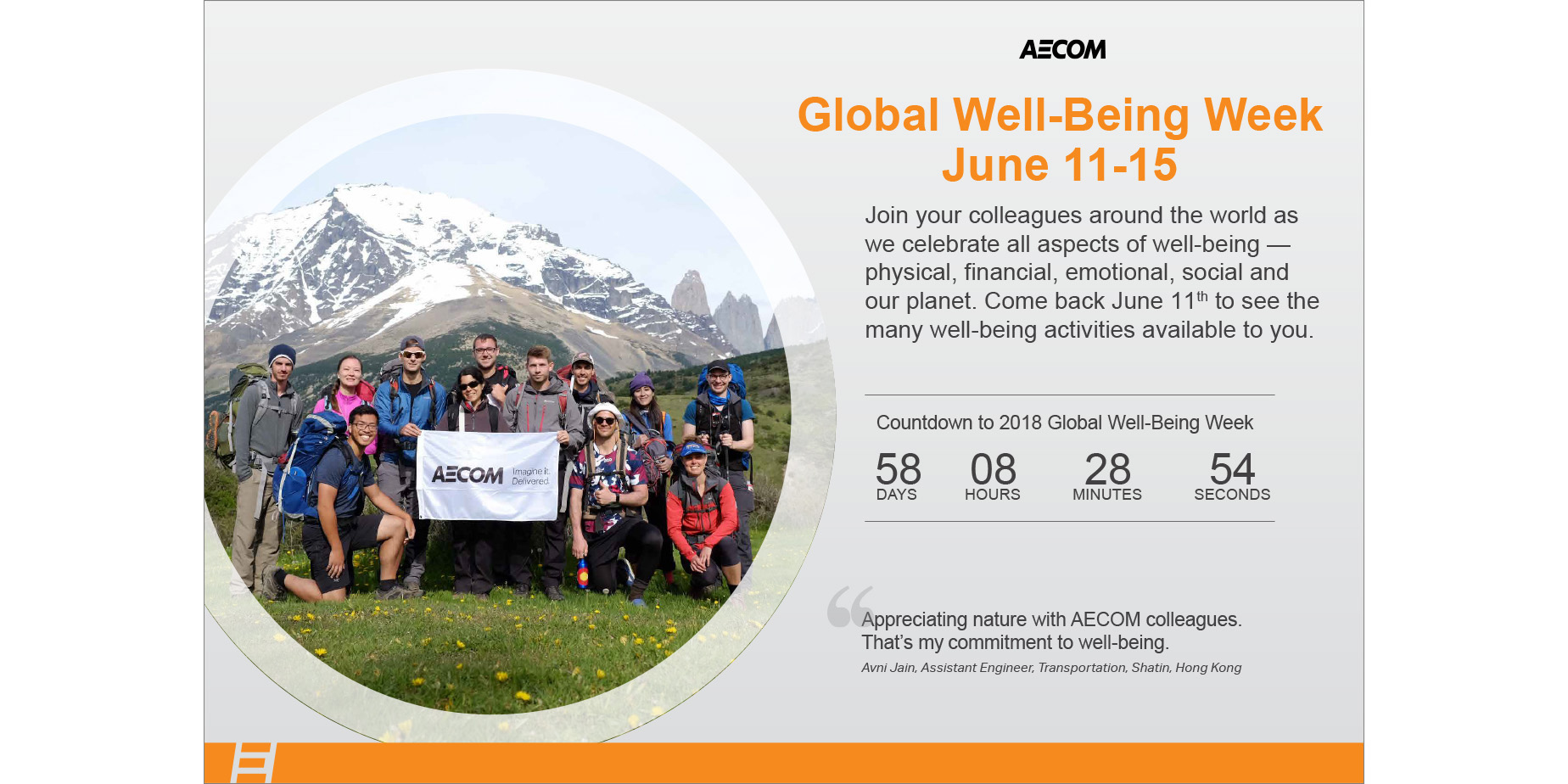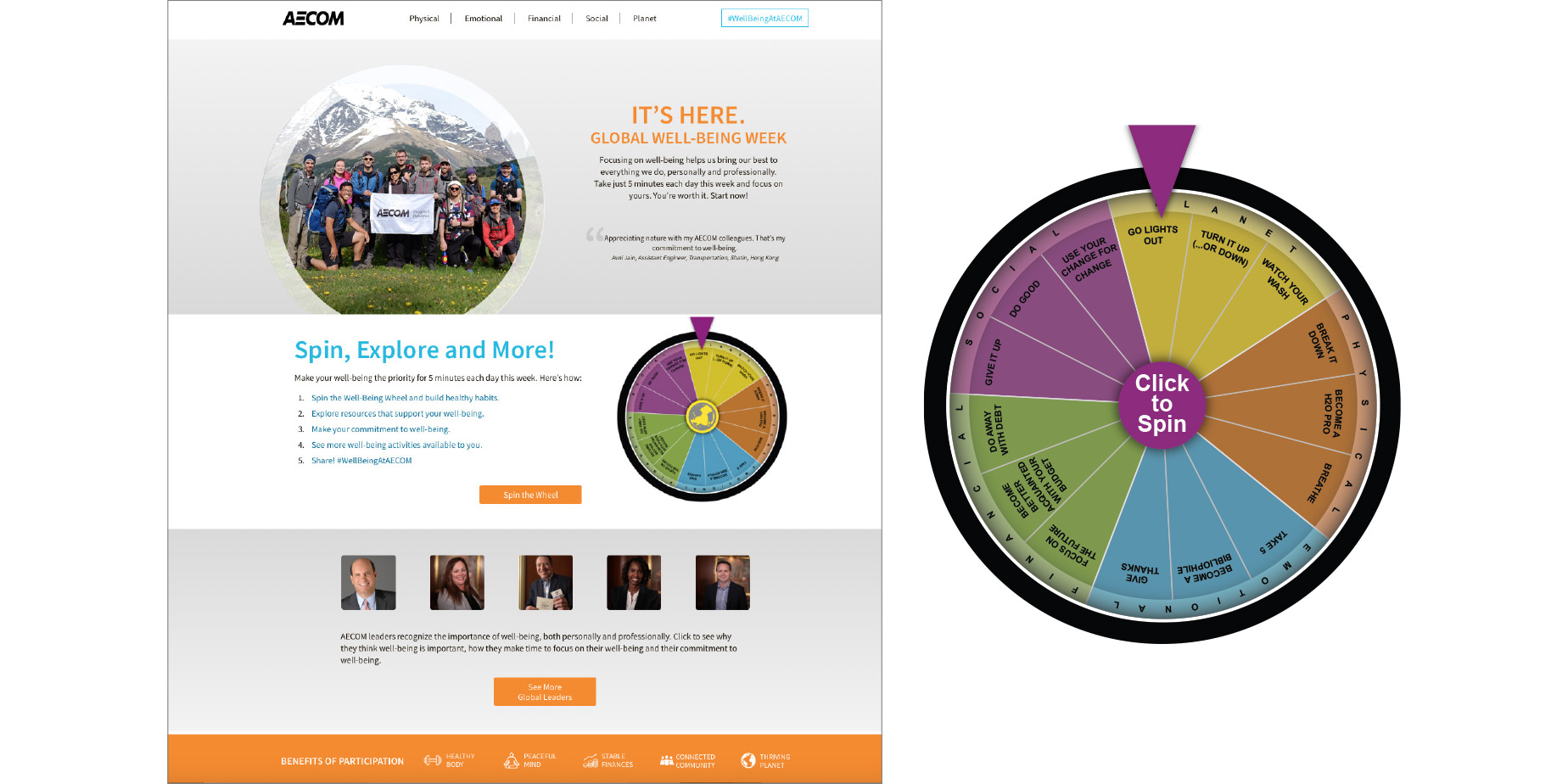 After growing and developing their U.S. wellness program for many years, AECOM wanted to expand their culture of wellness by engaging their global workforce. As a result, AECOM launched a Global Well-Being program during its first-ever Global Well-Being Week in 2018.
Client: AECOM
Industry: Architecture, Building and Construction
Number of Employees: 87,000 globally in 150+ countries
To launch their Global Well-Being Week to the AECOM workforce around the world, our communication strategy targeted multiple audiences: global well-being partners, leadership, Human Resources, people managers and, of course, employees around the world.
All communications consistently emphasized holistic well-being by focusing on five pillars of well-being: physical, emotional, financial, social and the planet. We branded our communications by making AECOM employees the face of the Global Well-Being Week campaign. And we were able to use region-specific images of employees demonstrating their focus on well-being as event branding to promote events and activities throughout the week.
The results were exceptional on every level:
For the first time in the history of AECOM benefits communications, 17 global leaders around the world actively engaged in this internal initiative. They shared their commitment to well-being by shooting leader videos on global well-being and by distributing communications to support well-being at AECOM.
More than 160 Well-Being Partners participated in well-being activities and distributed communications to employees around the world.
In final analysis, there were 370,913 total touchpoints! Touchpoints are an important reflection of engagement and include total views, opens, likes, comments, downloads, impressions, event participation and more.
Without a doubt, a culture shift has taken place:
The term "well-being" is now widely used in conversation at AECOM, including at leader meetings and by employees.
Other common vocabulary now includes "the five pillars of well-being," "well-being partners and ambassadors" and "well-being moments."
Leaders regularly incorporate well-being moments into their meetings.
Employees request well-being moment ideas to share with their teams.
Bottom line, the VOI (Value on Investment) — which takes a more comprehensive view of an organization's status than simply looking at ROI — is exceeding expectations through positive shifts in culture and productivity throughout the organization.