AECOM Wellness at AECOM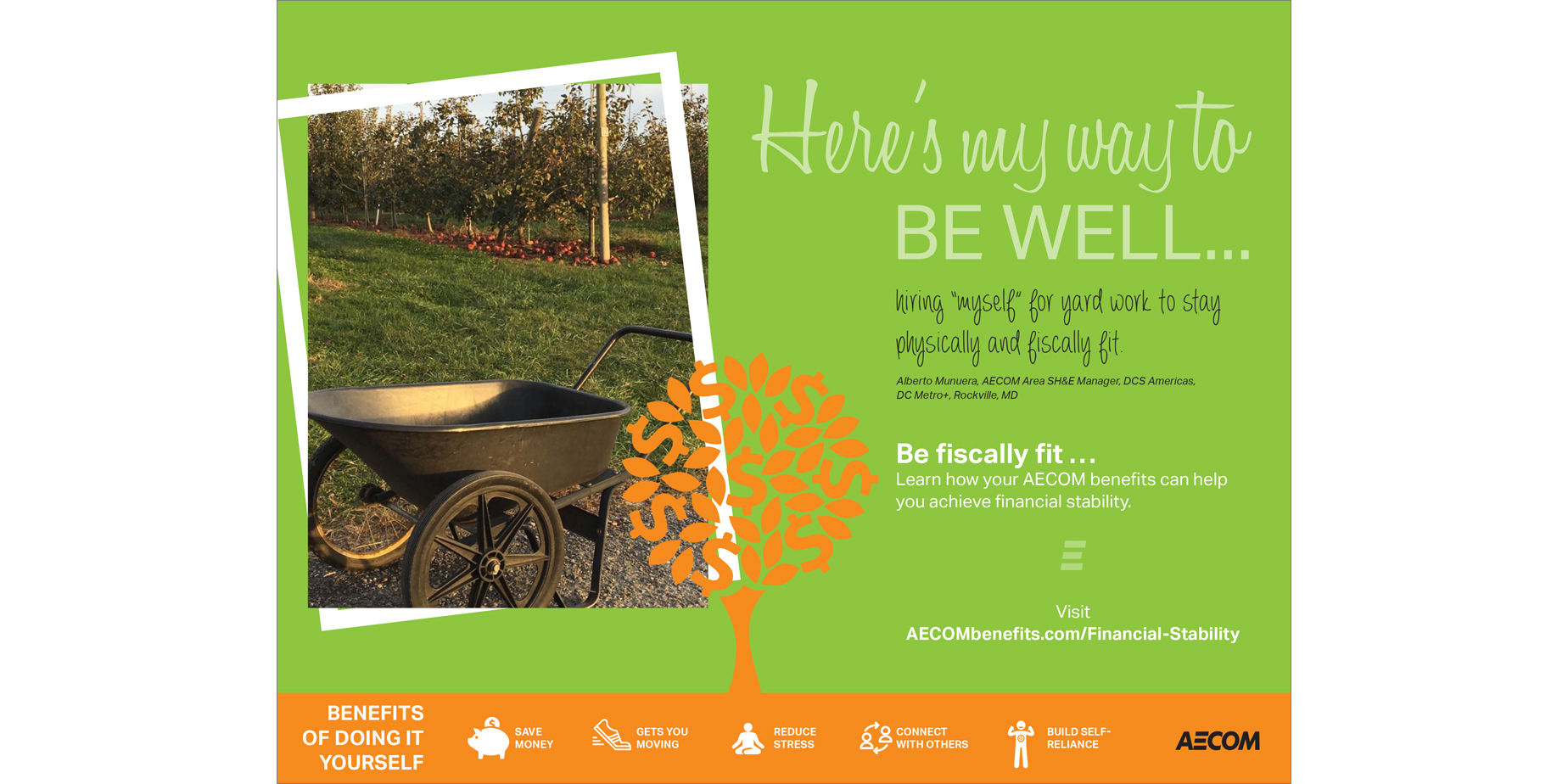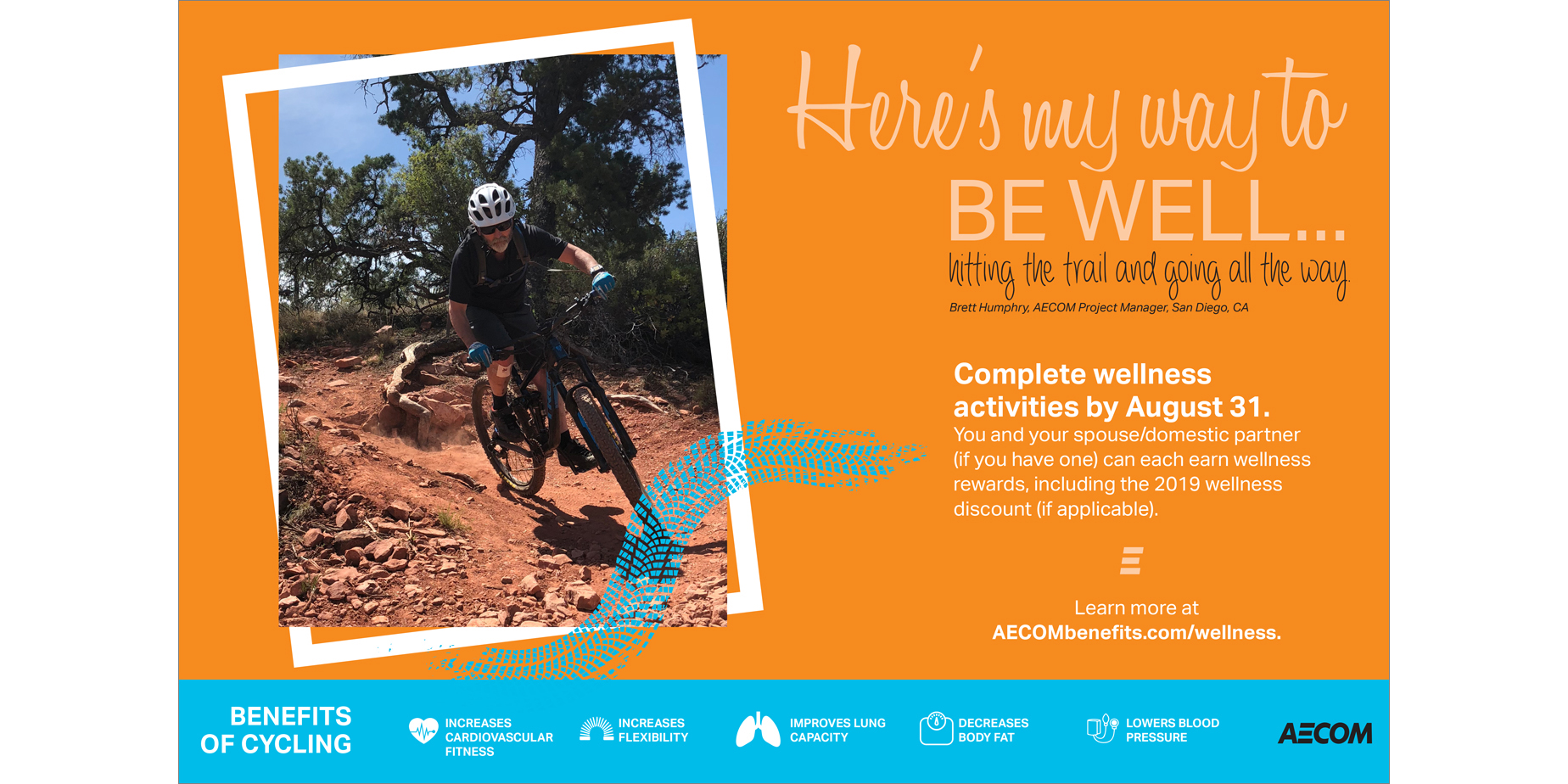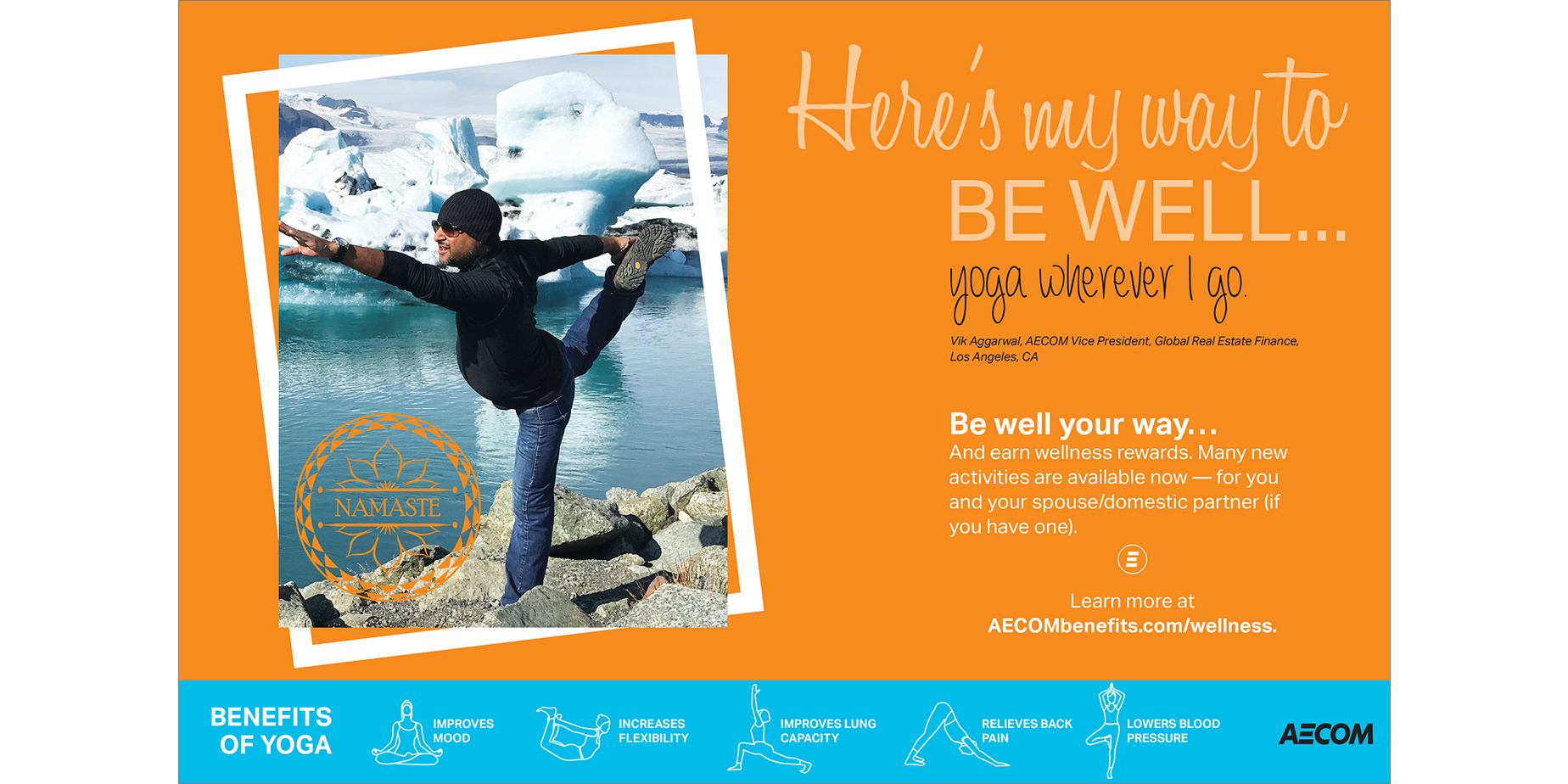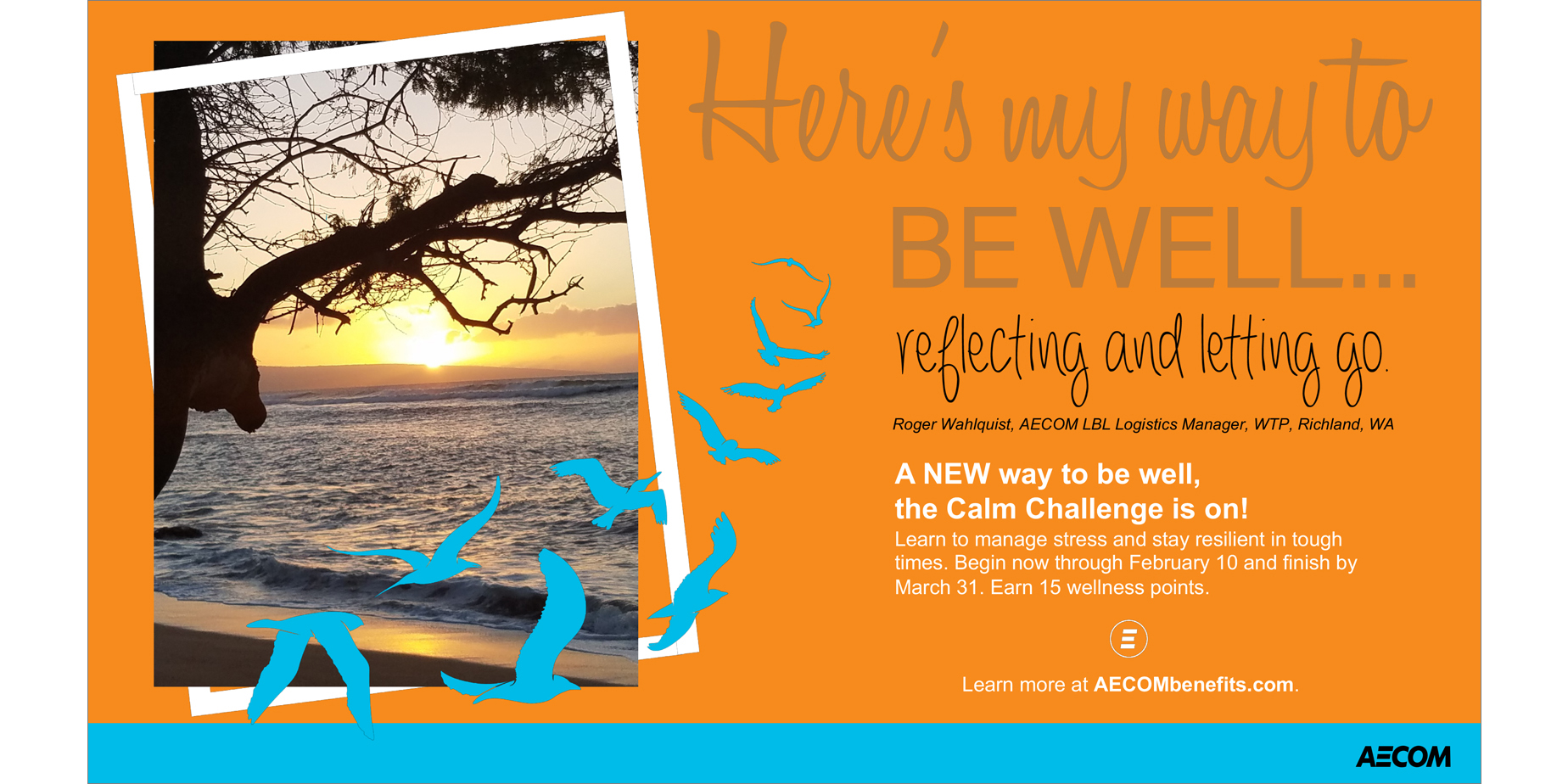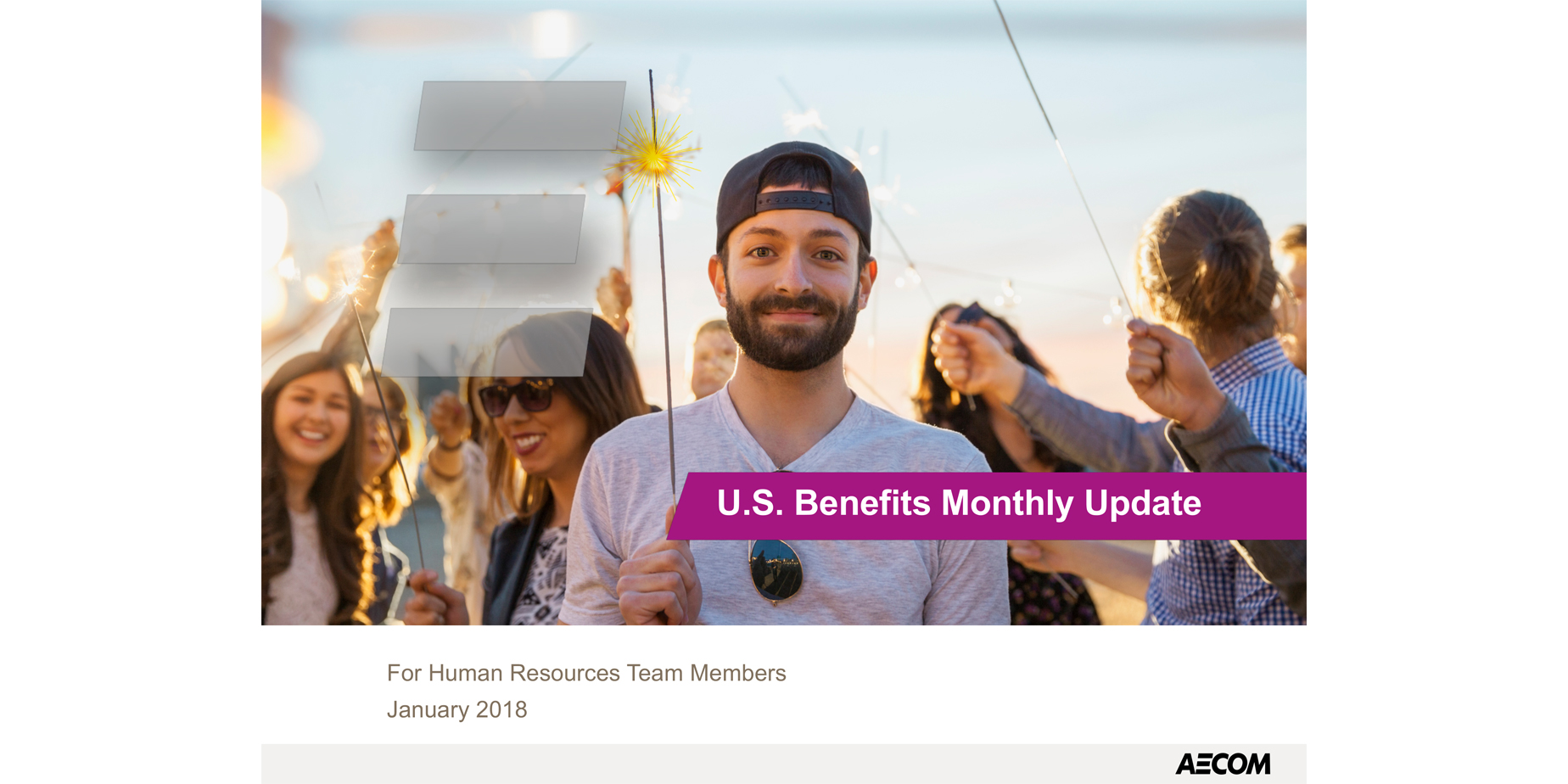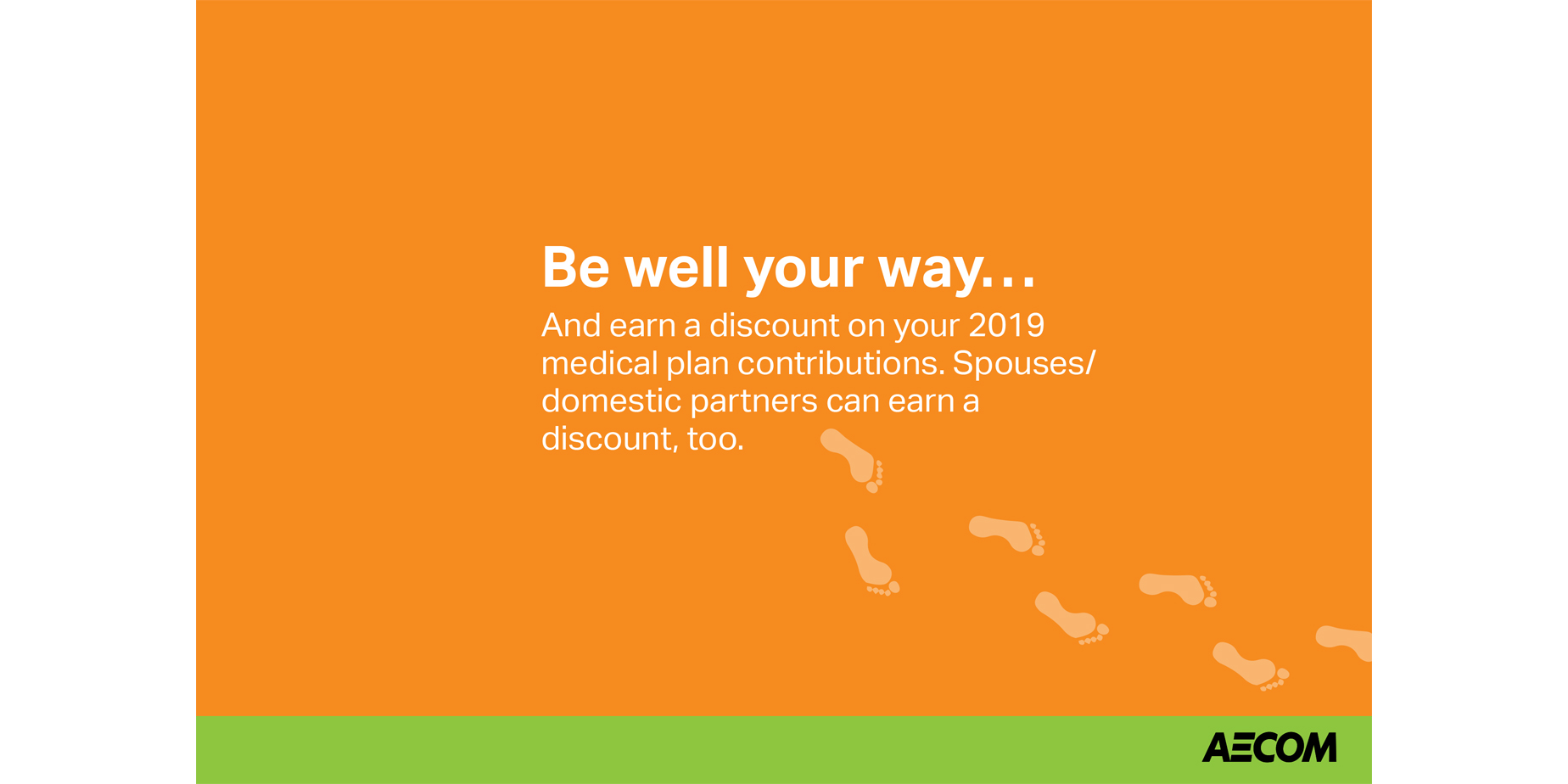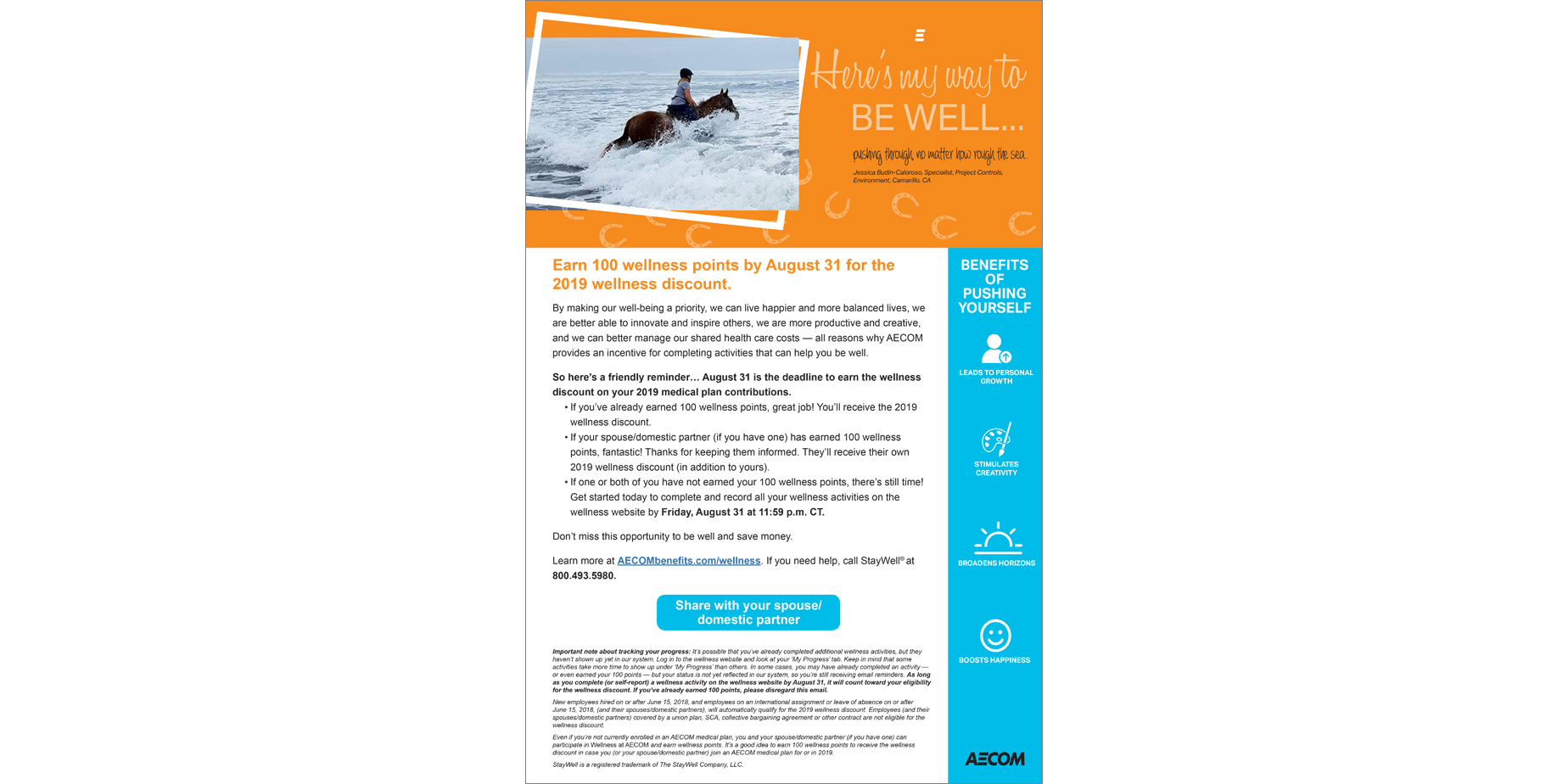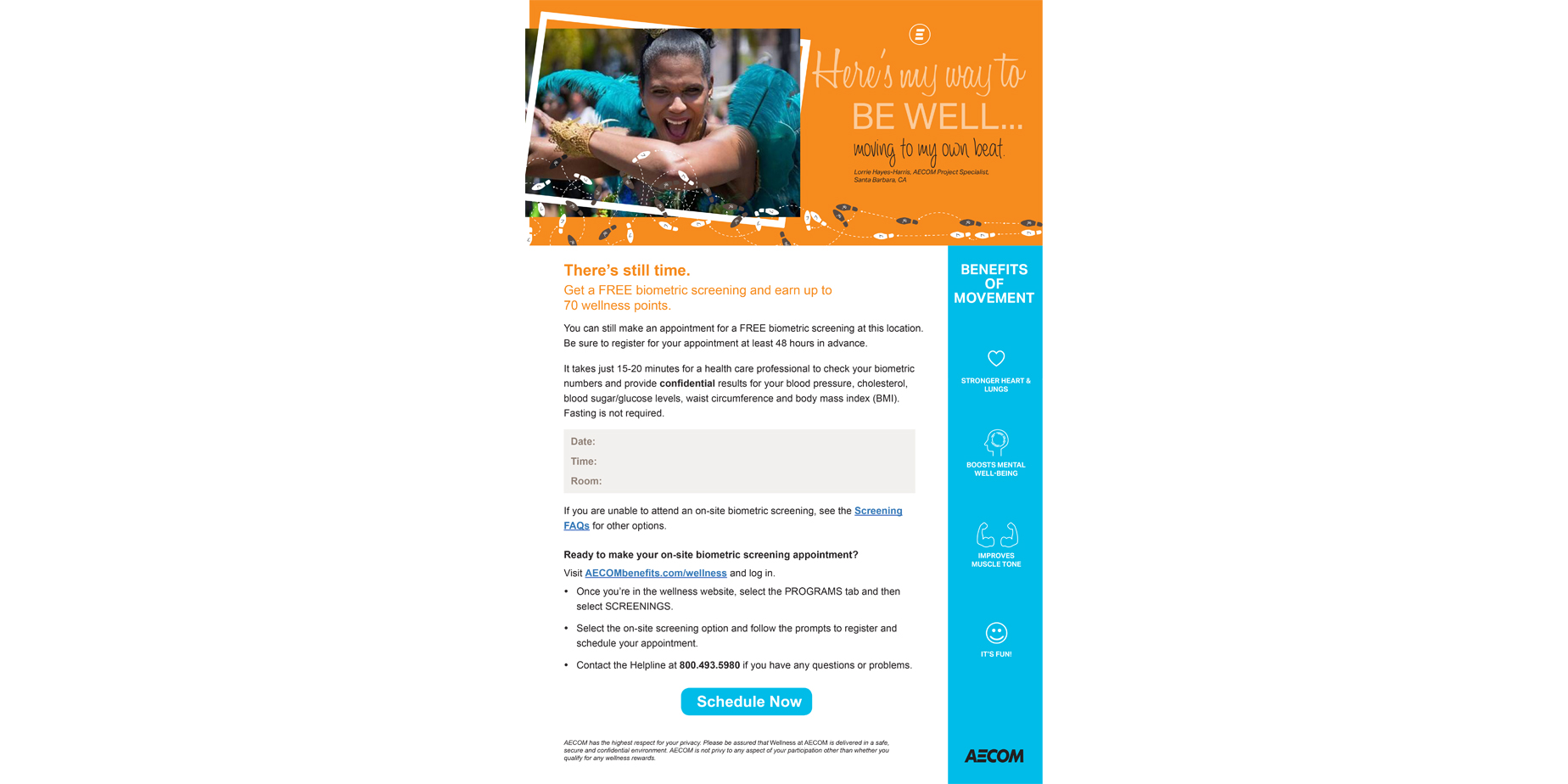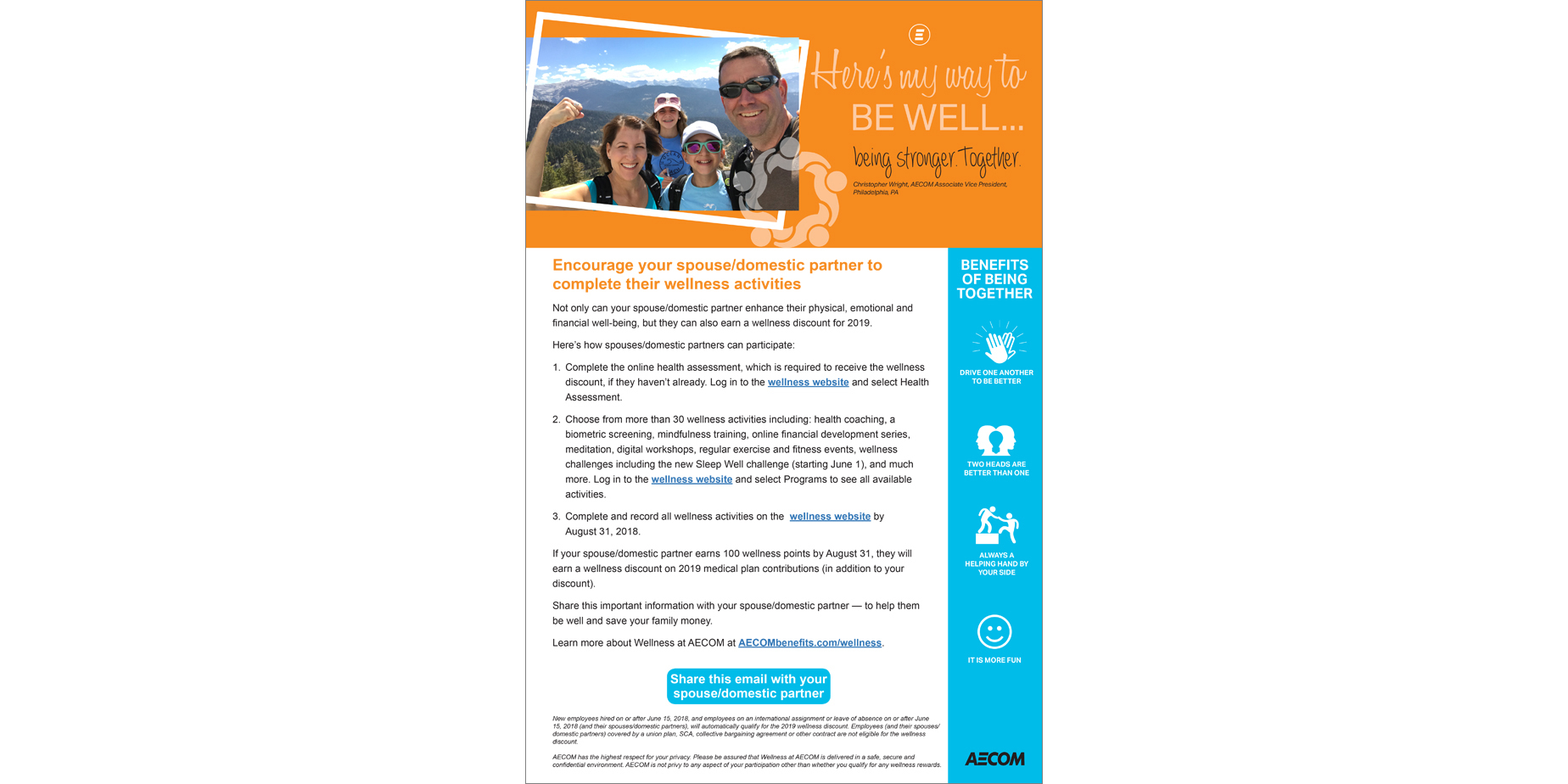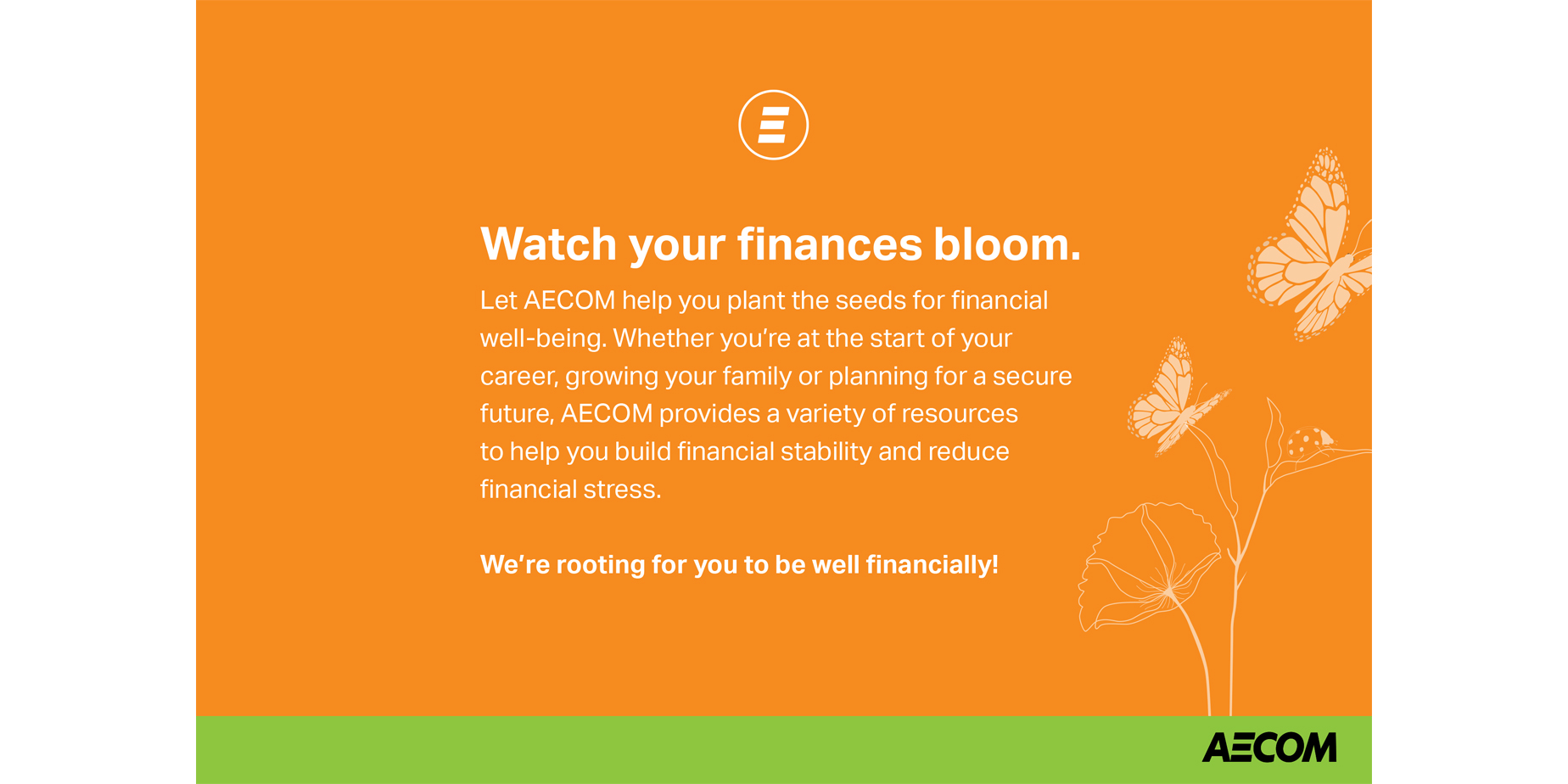 AECOM, one of the largest infrastructure firms in the world, understands that people who make their wellness a priority are happier, live more balanced lives, are more creative, inspire others and are more productive. The company revved up their already-robust wellness program in 2018, which focused on all aspects of wellness: physical, emotional, financial and more.
Client: AECOM
Industry: Architecture, Building and Construction
Number of Employees: 95,000 Globally
The company communicated to U.S. employees about 2018 enhancements to their wellness program. Employees and their spouses/domestic partners were able to earn wellness rewards — including a discount on their medical premium — by completing wellness activities throughout the year. This year-round campaign's use of bold colors and winning graphics, which included employee-submitted photos, led to a high level of engagement in the wellness program.