Dine Brands 2019 Open Enrollment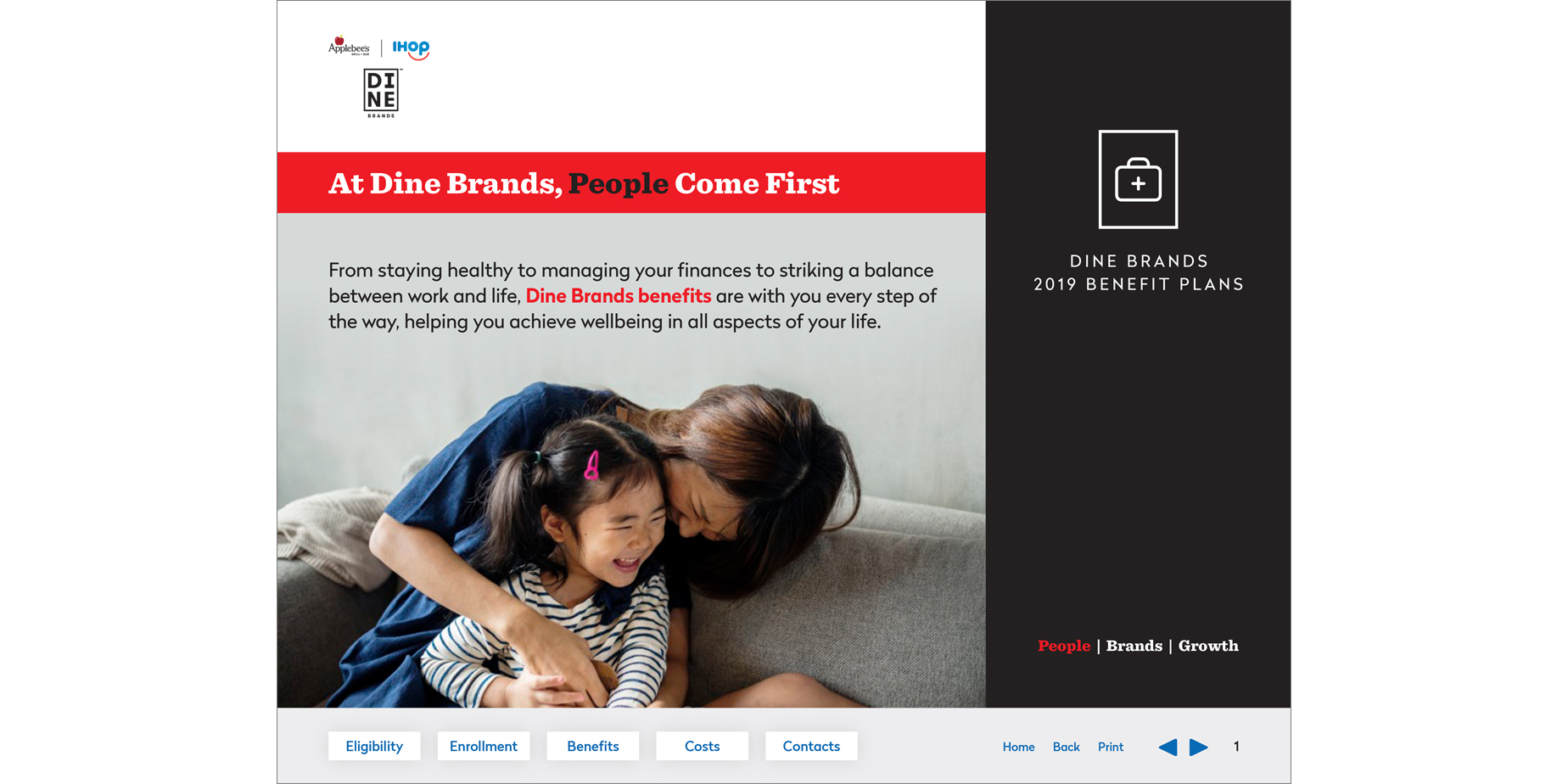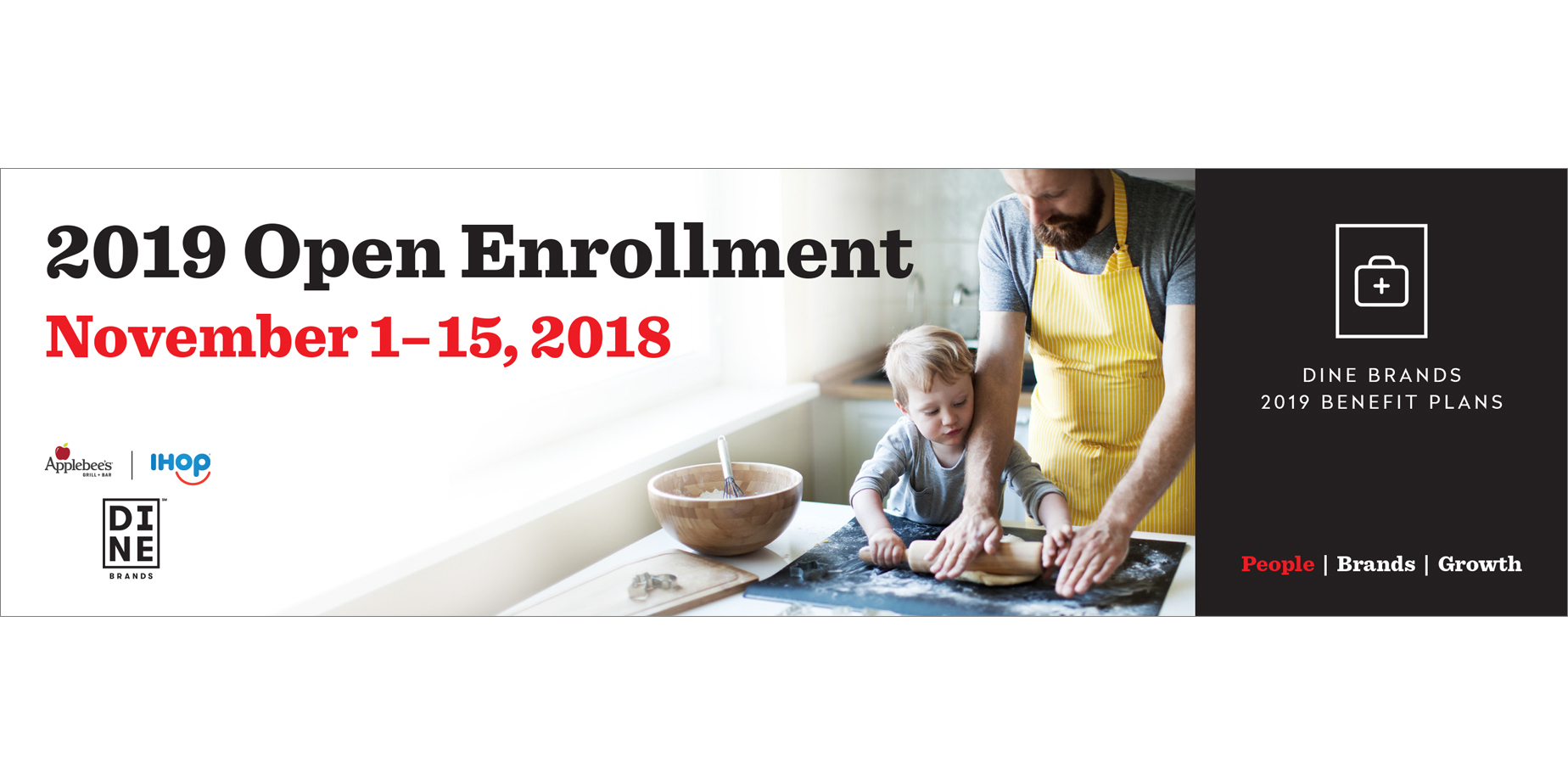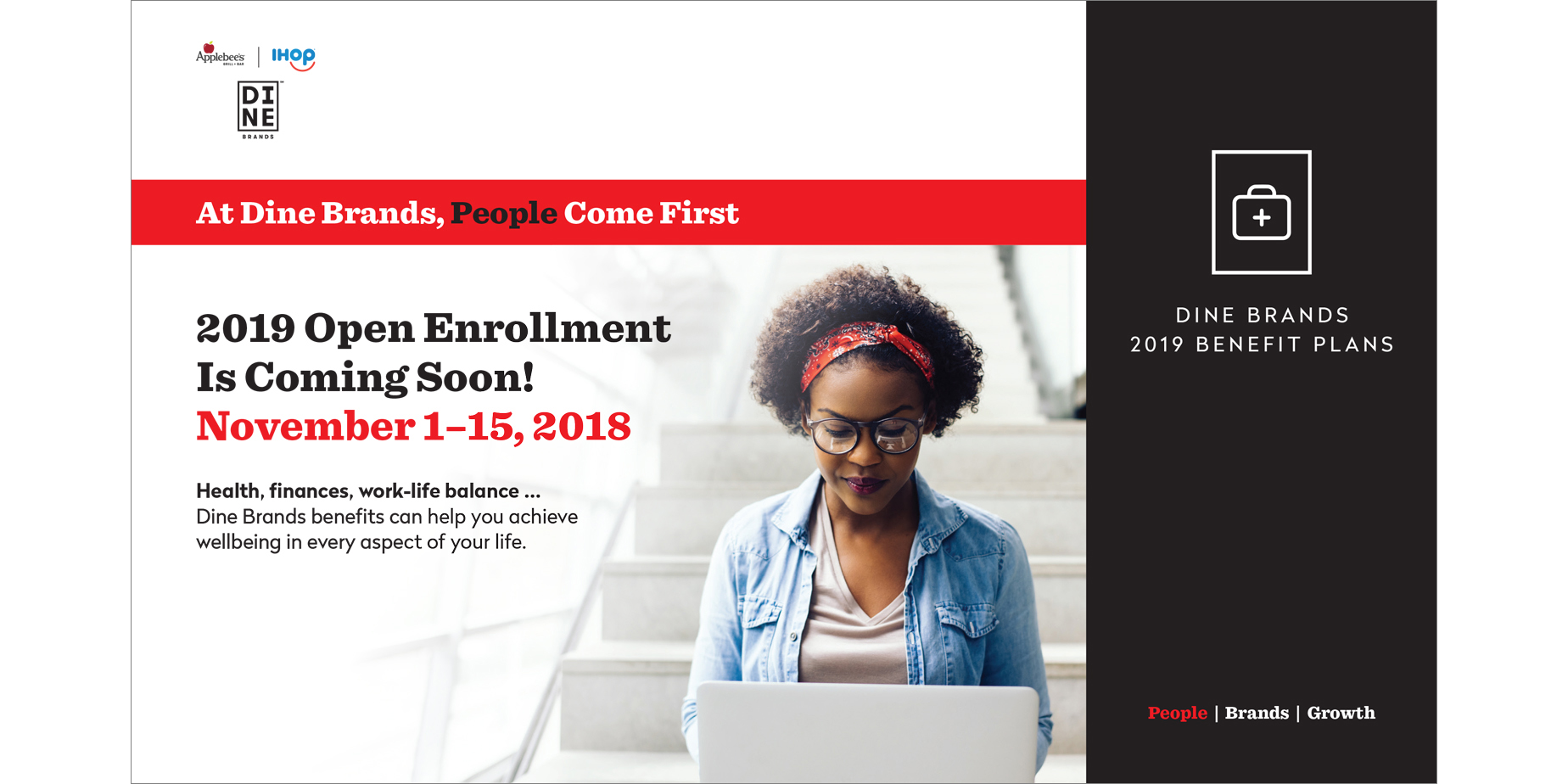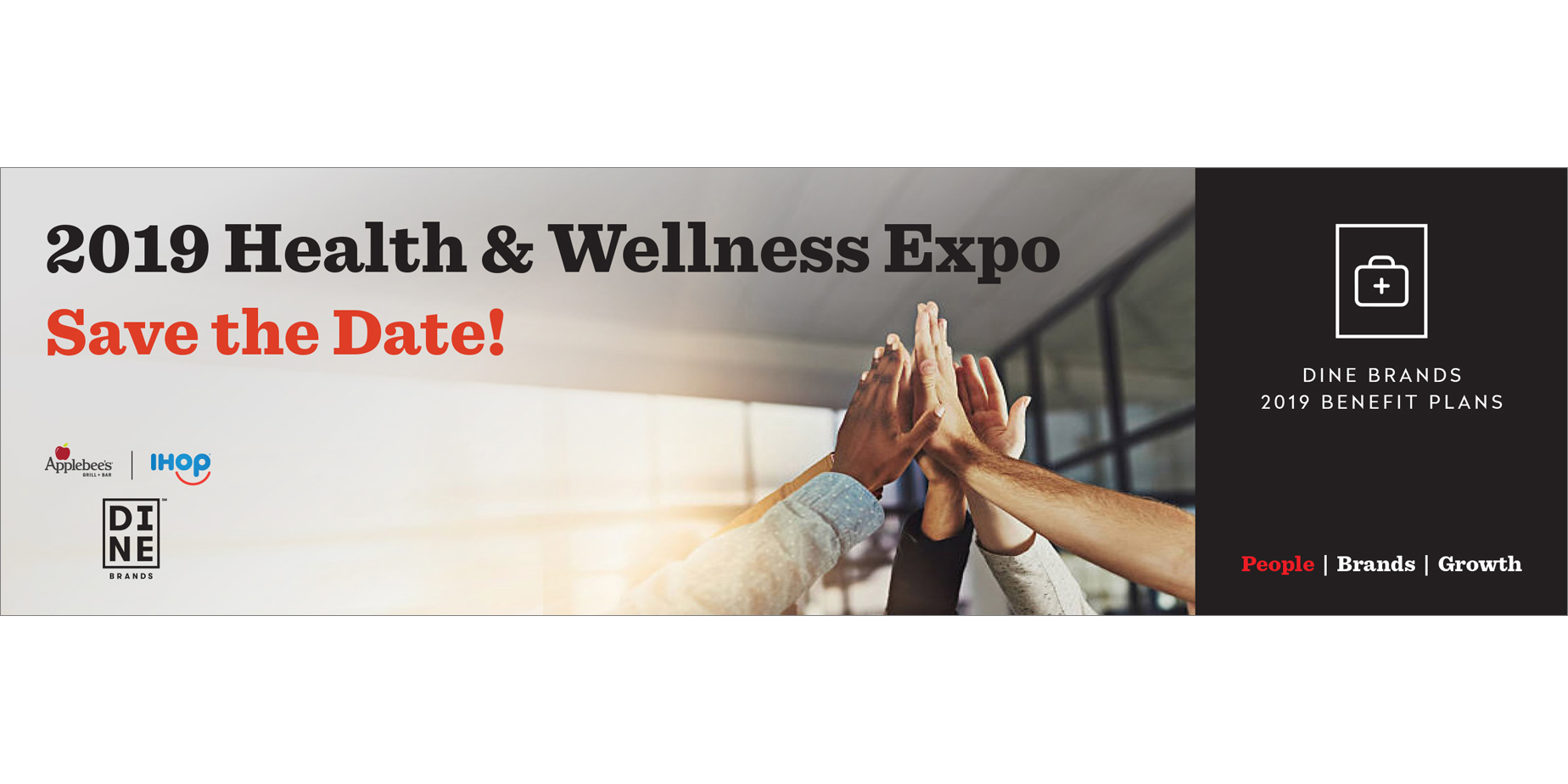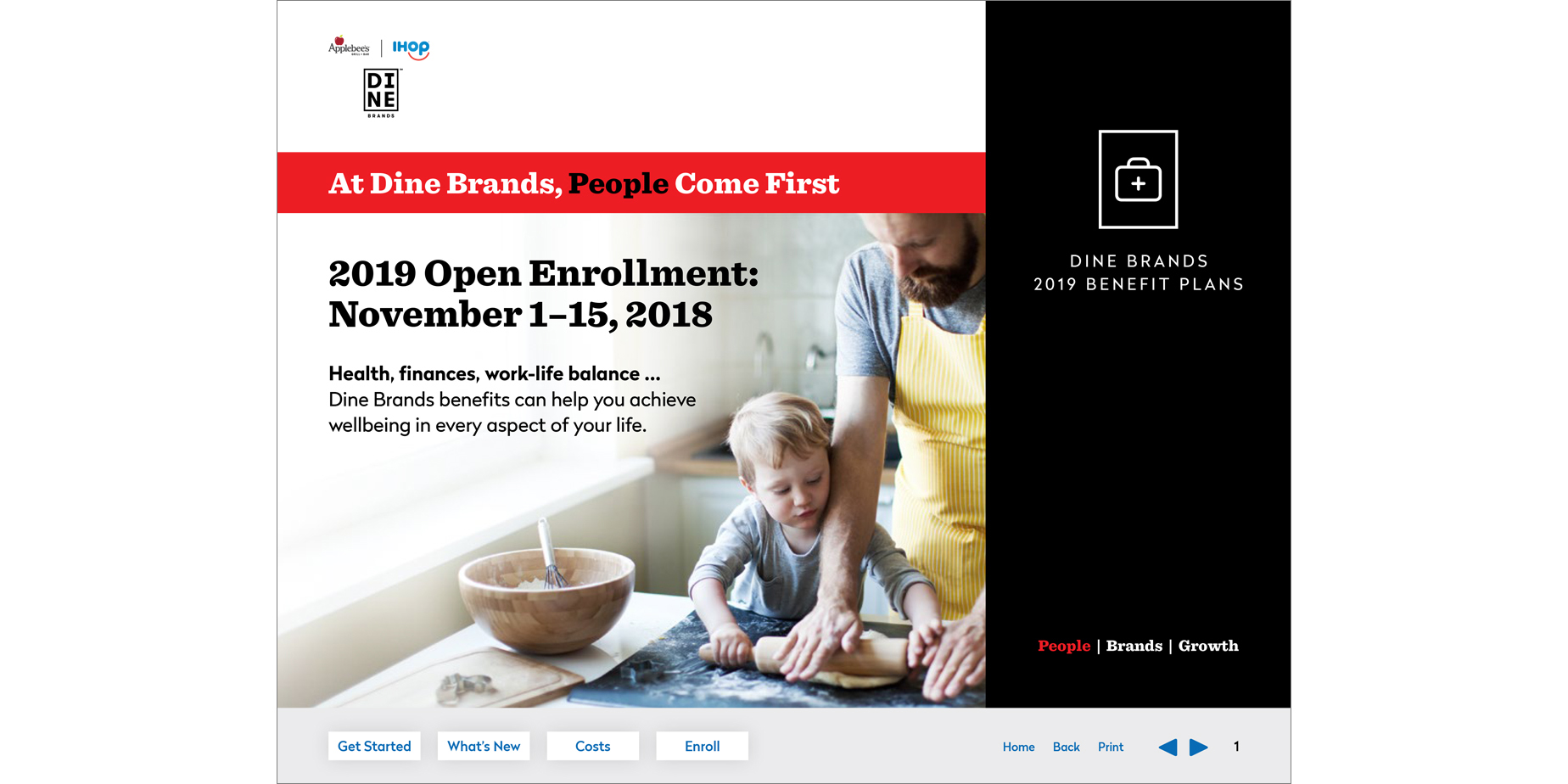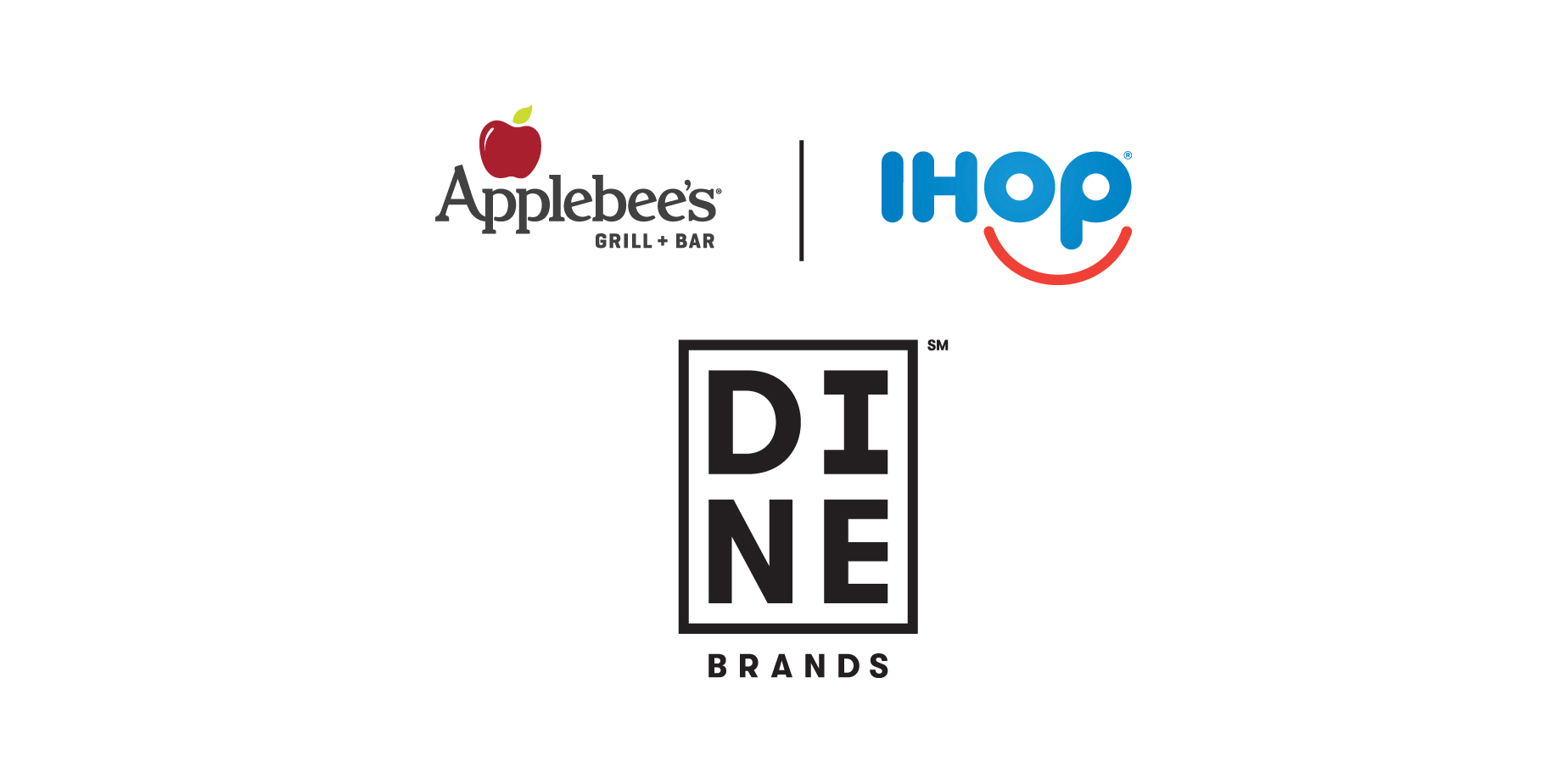 For their 2019 Benefits Open Enrollment, we developed a creative communications campaign based on the organization's newly revamped corporate branding. This campaign was fresh, bold and highly engaging for employees!
Client: Dine Brands
Industry: Full-Service Restaurant Operations
Number of Employees: 200,000 (including franchisee and company-operated restaurant employees)
Dine Brands Global is one of the world's largest full-service dining companies and franchisor of Applebee's Grill + Bar and IHOP, two of America's most iconic and enduring brands. When it came time to develop a communications campaign for 2019 Open Enrollment, Dine Brands tasked Blue with creating communication materials that would mirror their updated corporate branding. Using bold colors, photography and design, we created persuasive and engaging employee communications.