Olympic Steel Employee Branding Campaign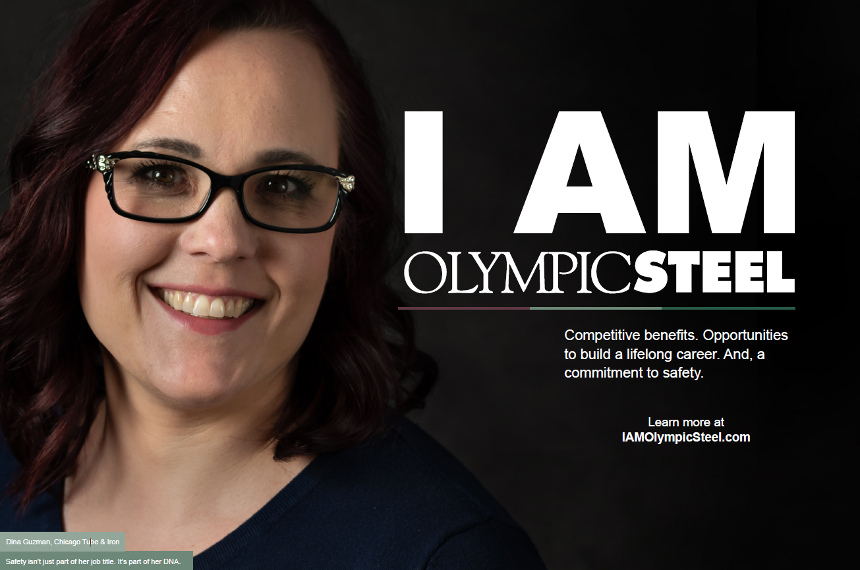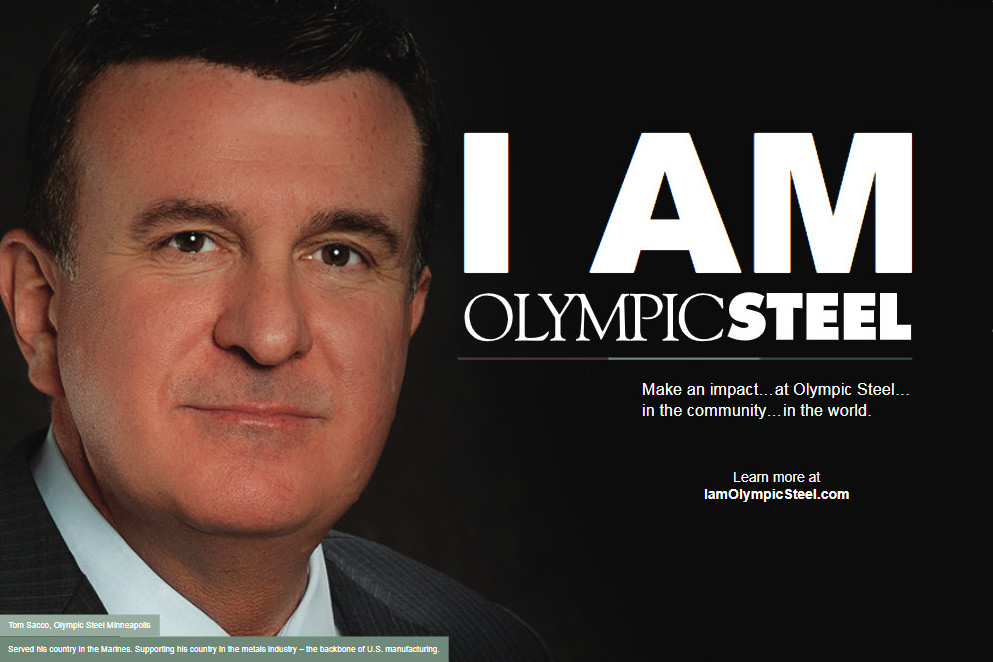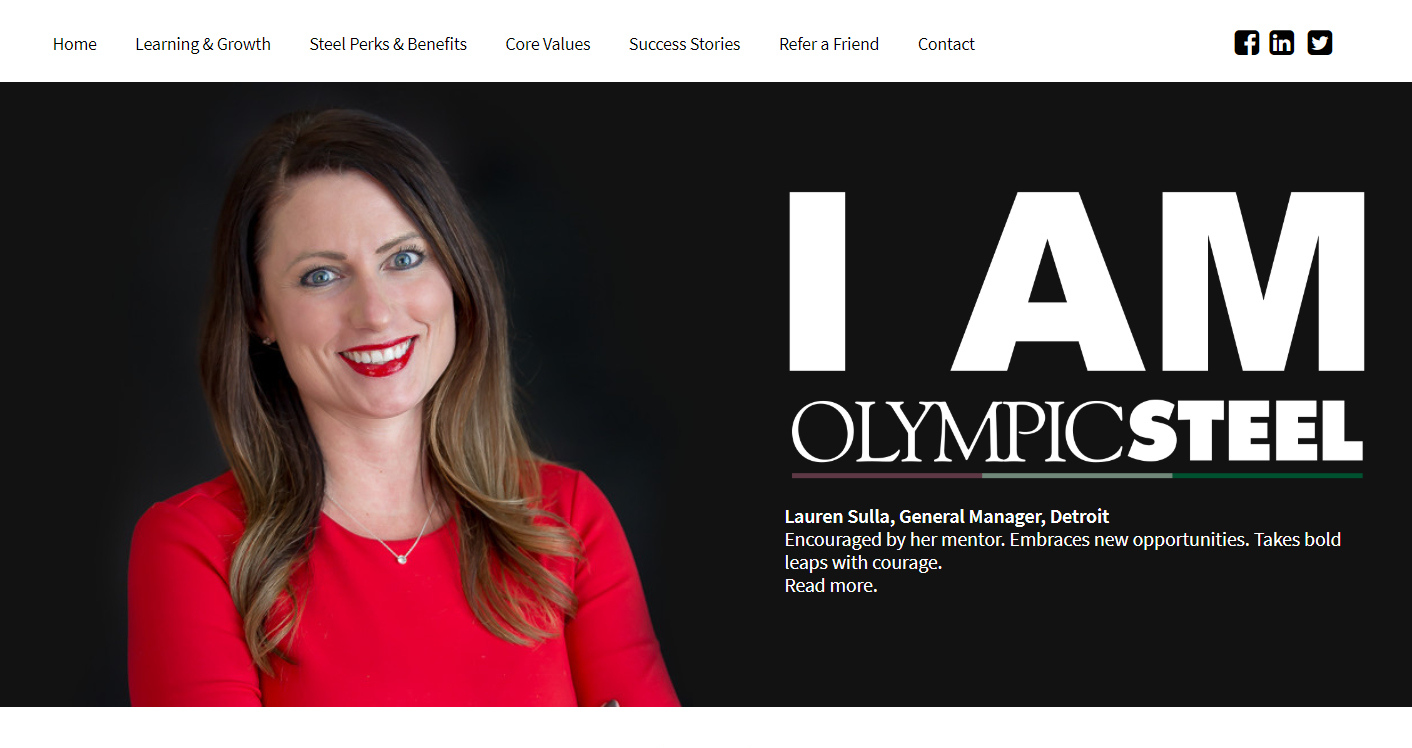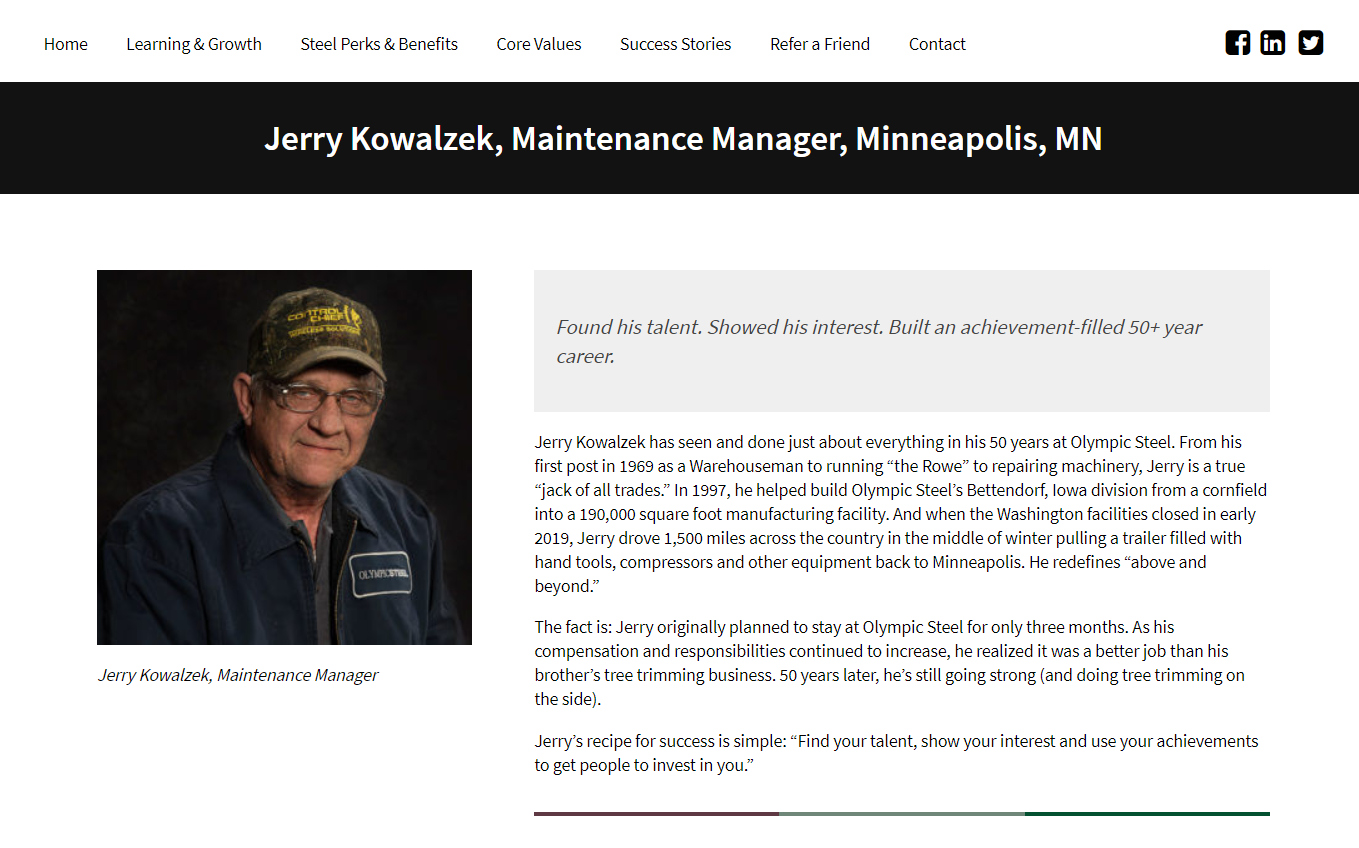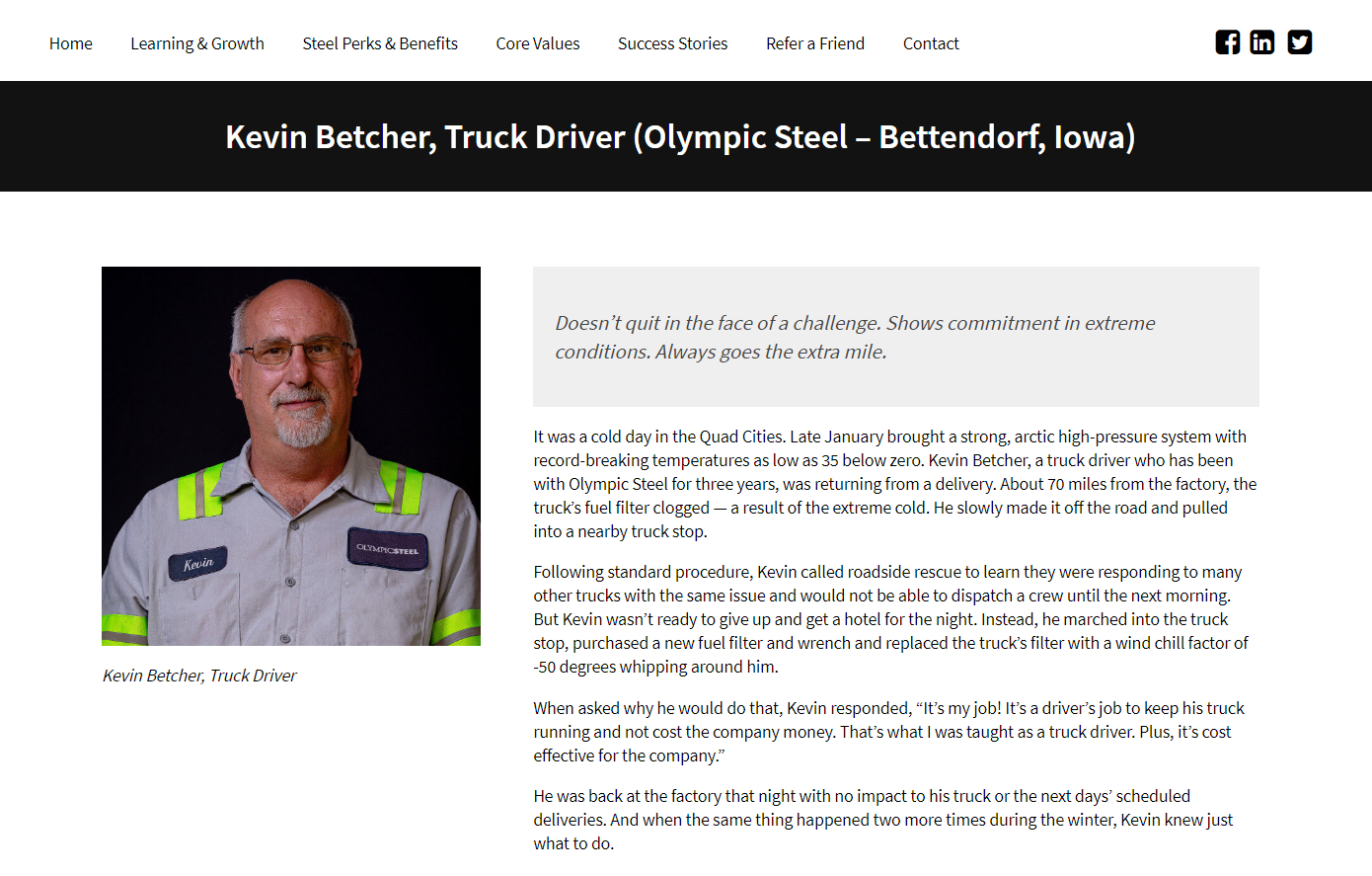 In 2019, Olympic Steel saw a change in leadership, with a new CEO who set out to build on his predecessor's legacy to further strengthen the organization's corporate culture. An integral piece of the plan was an engaging internal communications strategy. We helped Olympic Steel create an internal brand that would serve as a foundation to enhance employee communications. The goal was to communicate in a way that would resonate with employees — showing rather than simply telling them about their corporate culture.
Client: Olympic Steel
Industry: Metal Service Center
Number of Employees: Approximately 1,800
When Olympic Steel's new CEO, Rick Marabito took over the reins in 2019, he wanted to build on his predecessor's legacy to further strengthen the organization's corporate culture. He knew that change wouldn't happen overnight, which was why he developed a five-year plan. A key piece of this plan is an internal communication strategy that engages both managers and employees.
Marabito started by preparing managers for true ownership of their role as communicators and creating a shared vision through training and targeted communications. This was especially important when it came to one of his top priorities: building a safety mindset within Olympic Steel. And, for the first time, the company rolled out an employee branding campaign that would strengthen their employee communication efforts. This brand would ensure regular communication along with measurement of those efforts.
One of the big ideas behind Olympic Steel's branding campaign is that it takes the approach of showing rather than just talking about the attitude they want employees to model and the actions they want them to take. Blue started with focus groups and leadership involvement to develop the brand. Based on input from employees to inform the brand — giving them both what they wanted and what they needed and using their stories to bring the brand to life — we rolled out the communications campaign using the tagline "I AM Olympic Steel."
Using an authentic voice that resonates throughout the company, the campaign weaves together stories from employees' experiences to demonstrate the value of benefits, career growth potential and all the ways Olympic Steel is committed to supporting its current and future employees. The intent is for employees to relate to the messaging and not only say, "I understand." We want them to go a step further and enthusiastically add, "…and I could do that, too!"
The cornerstone of the campaign is a robust microsite for employees and their families. It features news, success stories and articles about people, the organization and the metals industry.
Of course, like all branding campaigns, it will take time to see the full effect of this initiative. And we'll be taking the "pulse" of the organization with quick surveys along the way to ensure our communication efforts continue to bring about the desired results. But the reviews so far have been overwhelmingly positive!