Securitas 2019 Annual Enrollment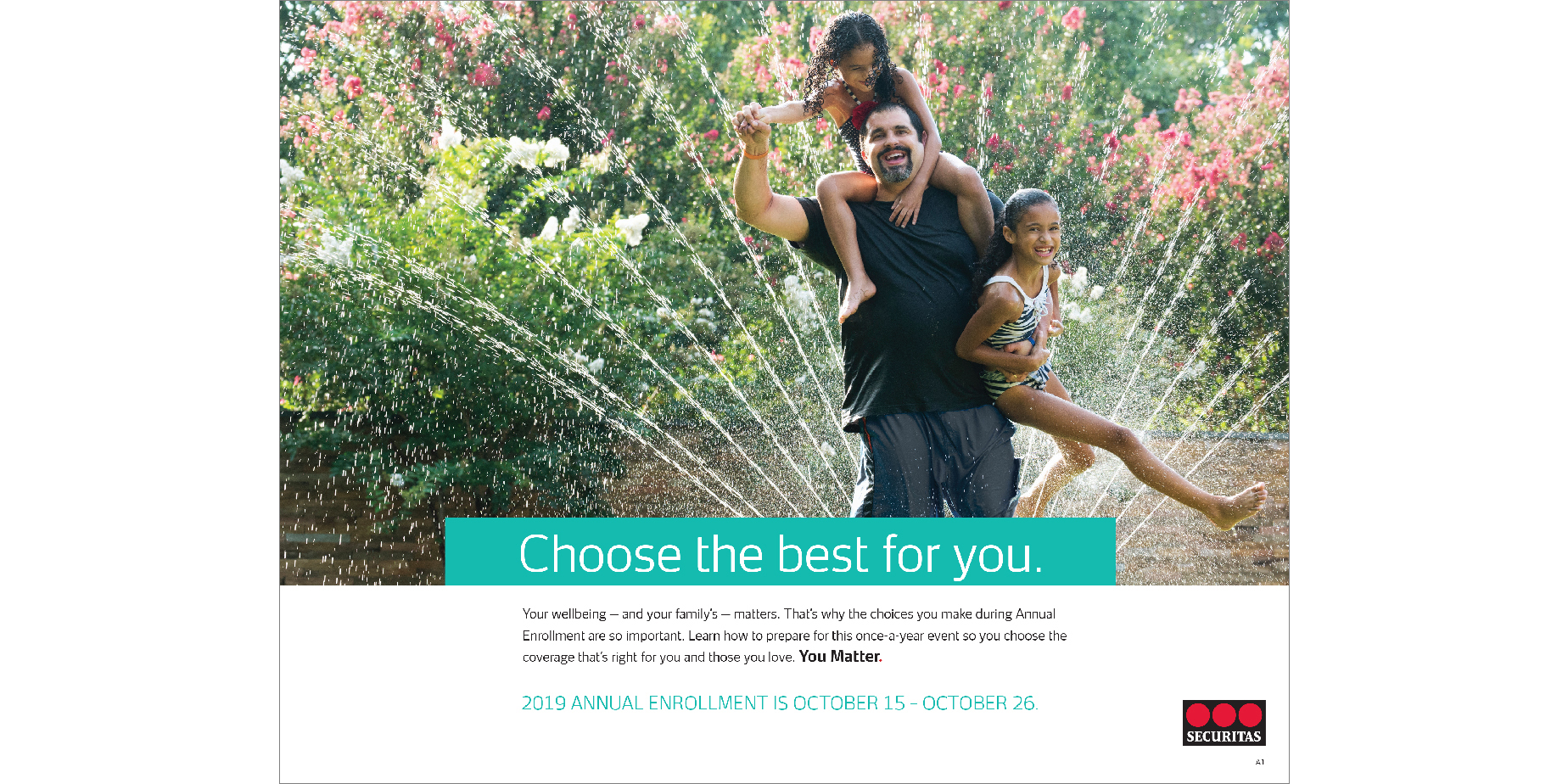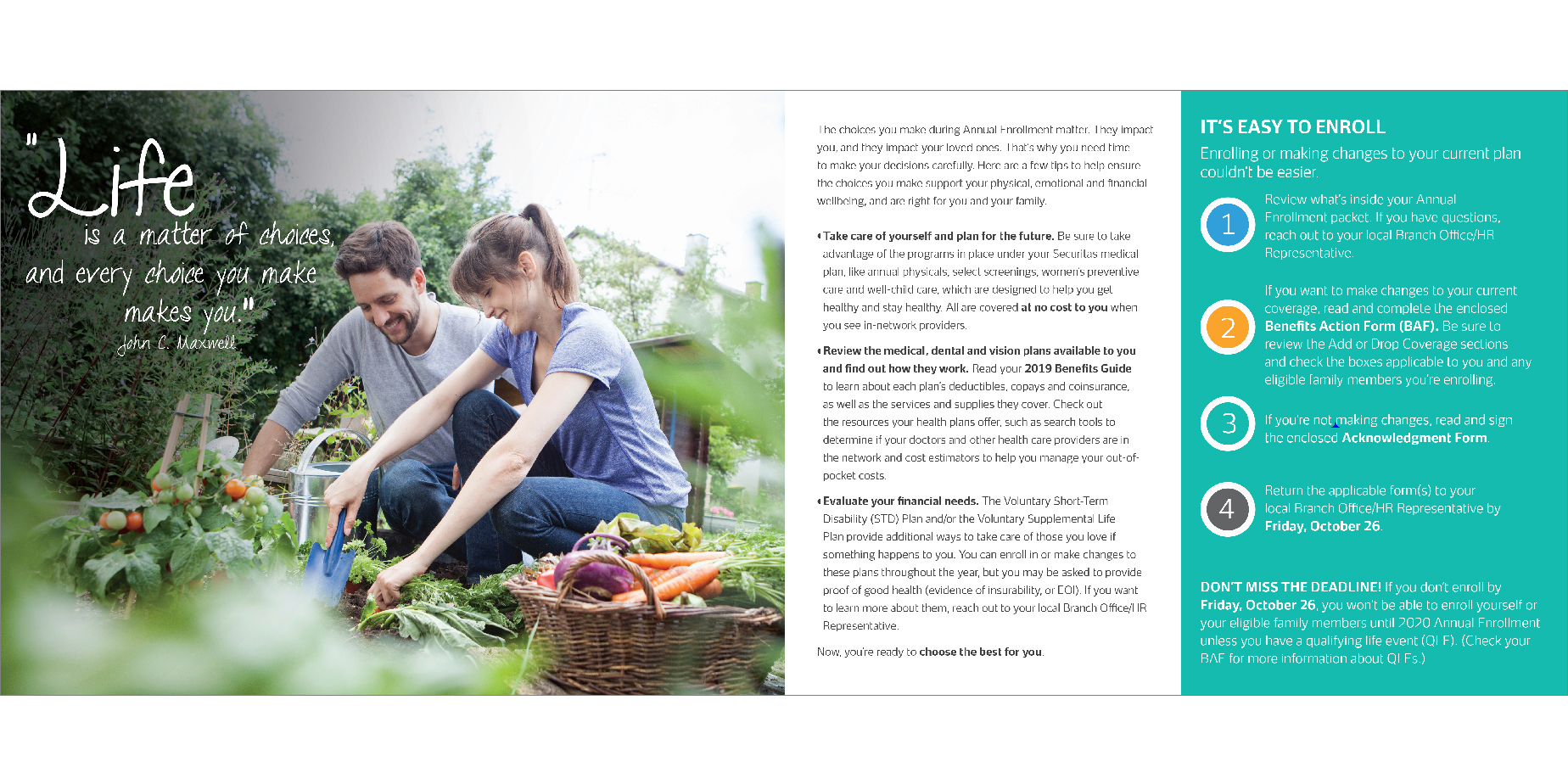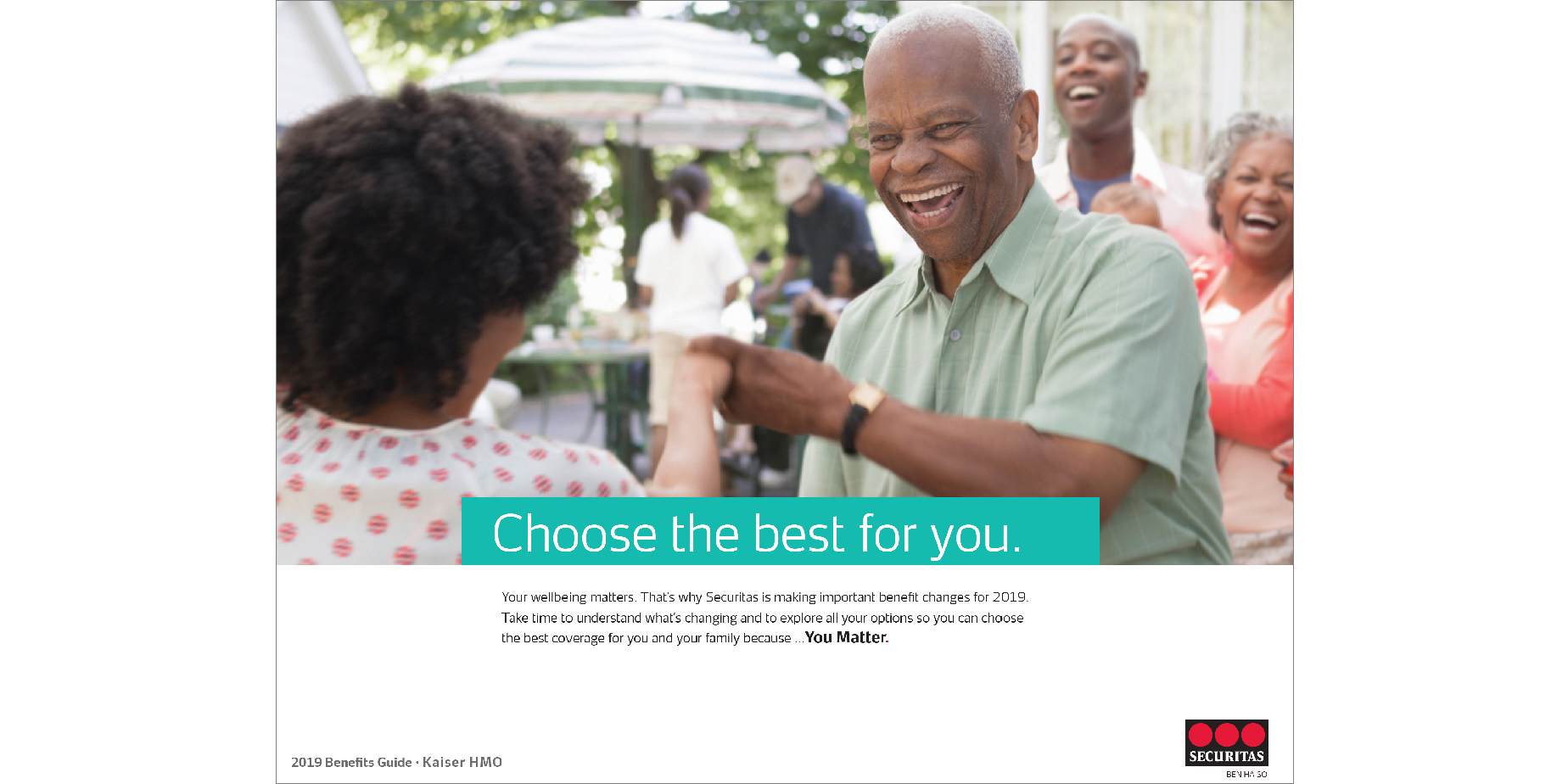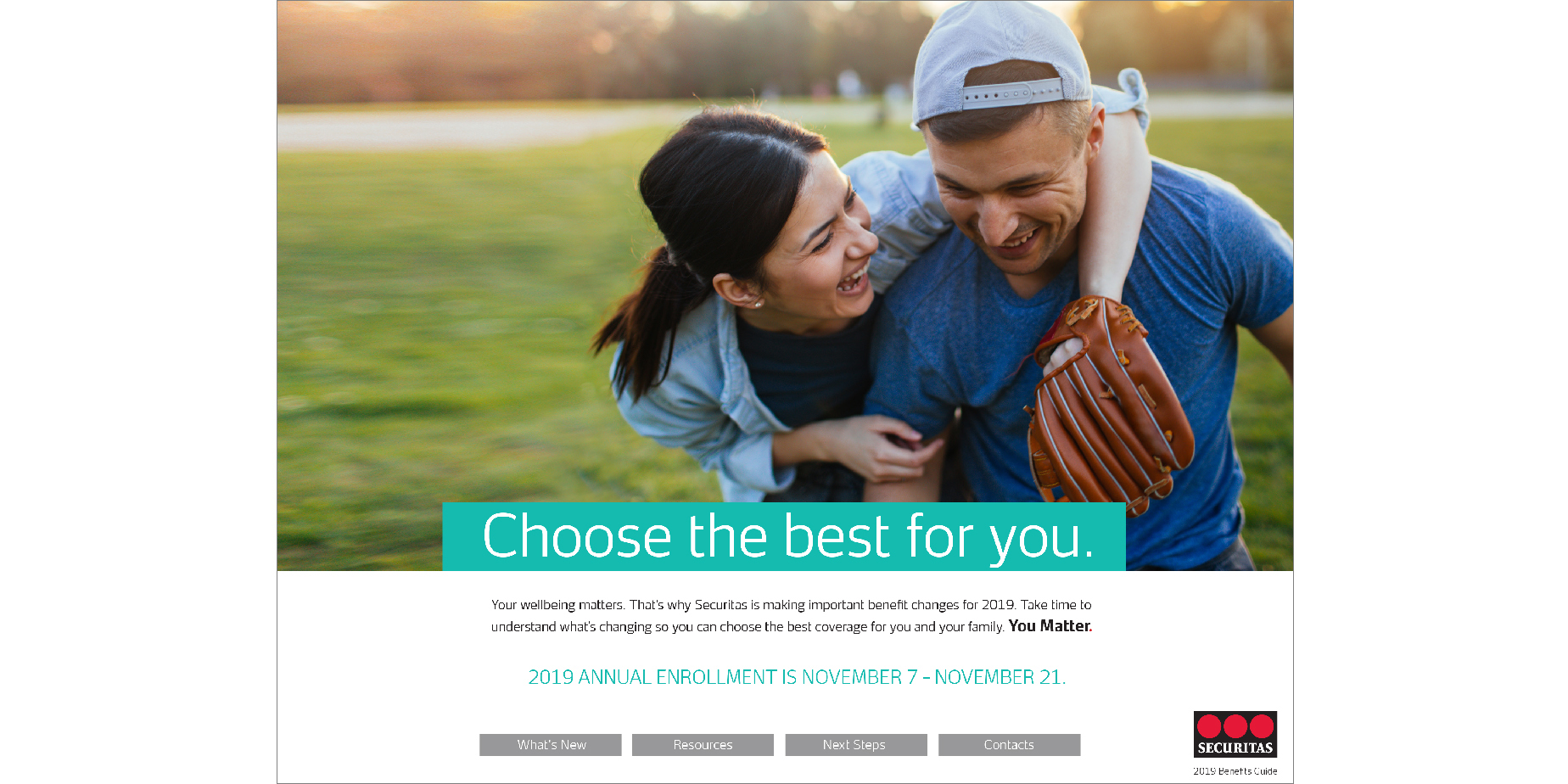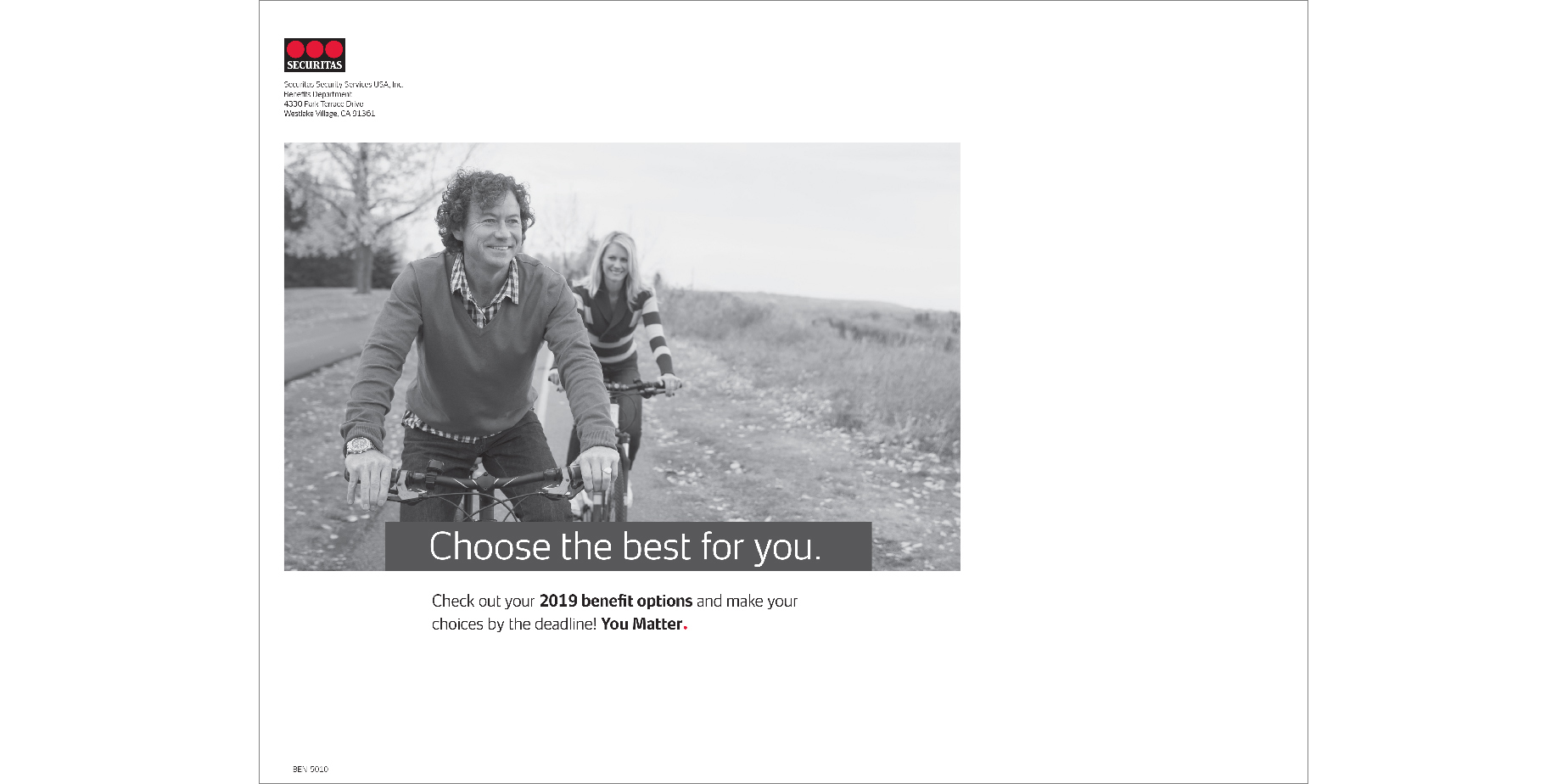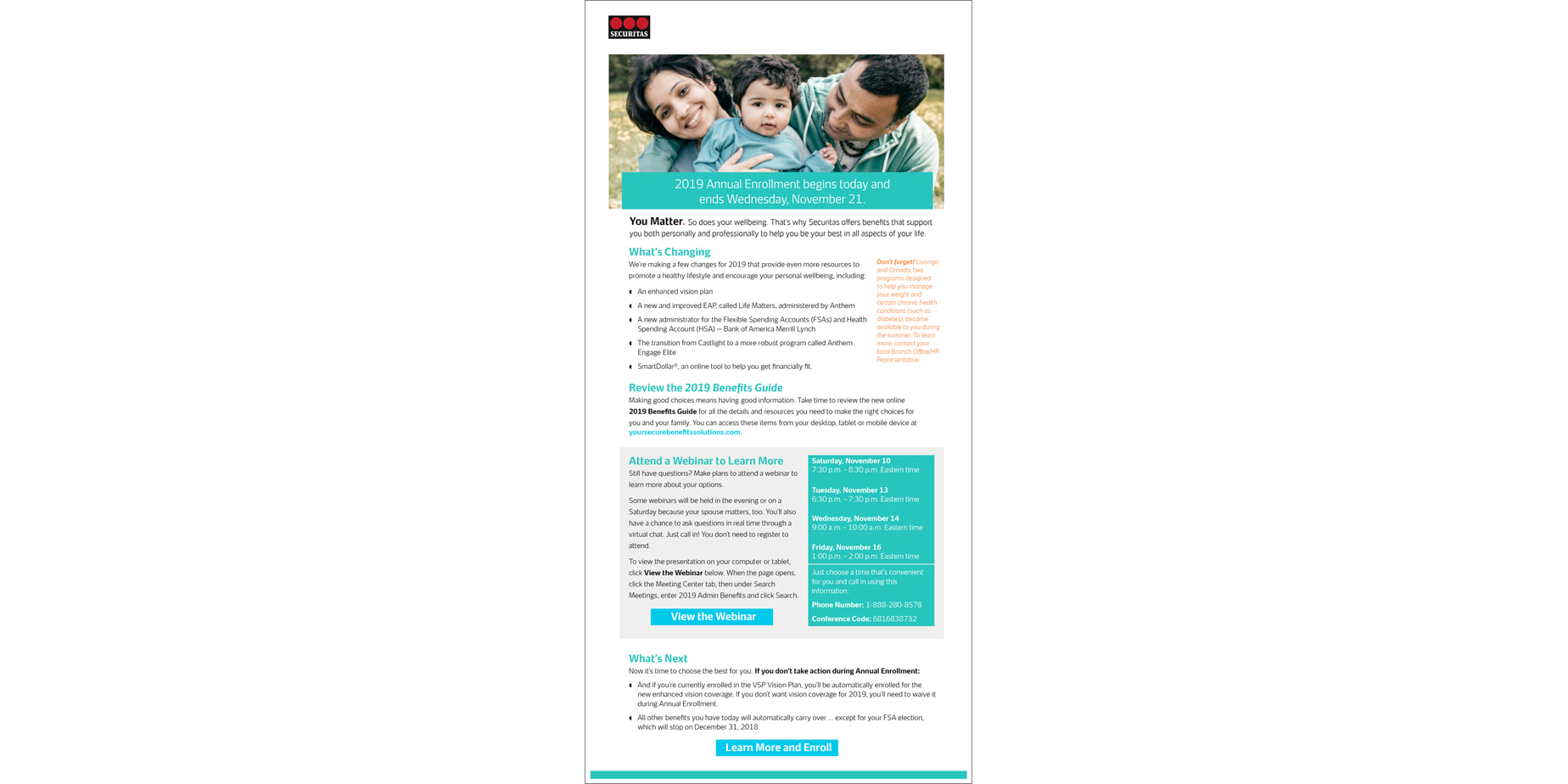 We helped Securitas communicate Annual Enrollment for their 2019 benefits to various employee audiences — some who could elect their benefits online and others who needed to enroll via paper forms.
Client: Securitas
Industry: Security Services
Number of Employees: 345,000 worldwide
We helped Securitas, a leading provider of security solutions across the United States, communicate their 2019 Annual Enrollment to various employee audiences within the organization. Our tagline was "You Matter," and the communications campaign encouraged employees to actively choose the benefits that were right for their own well-being. The final result was creative and effective — a true success!