Securitas Annual Enrollment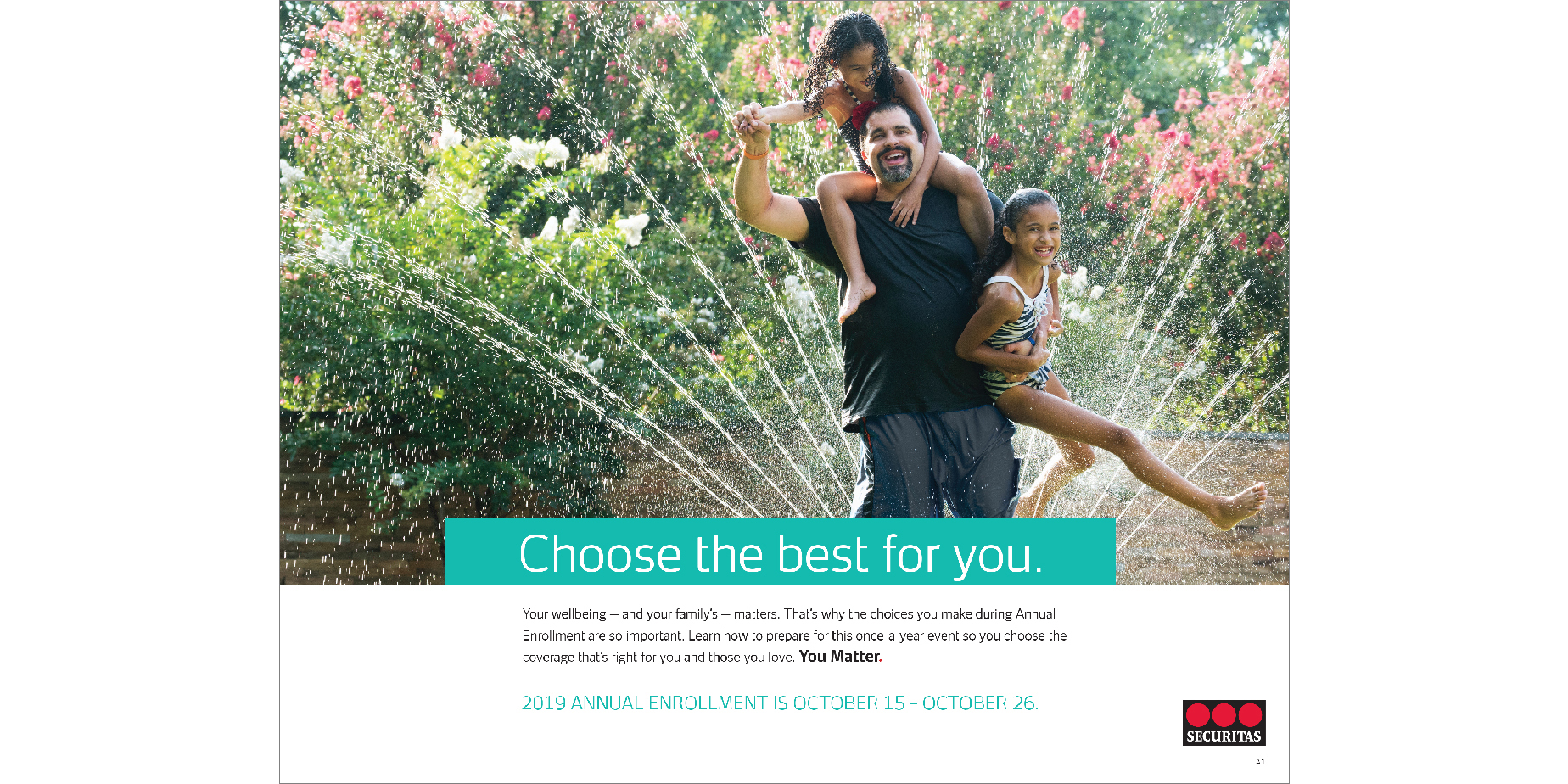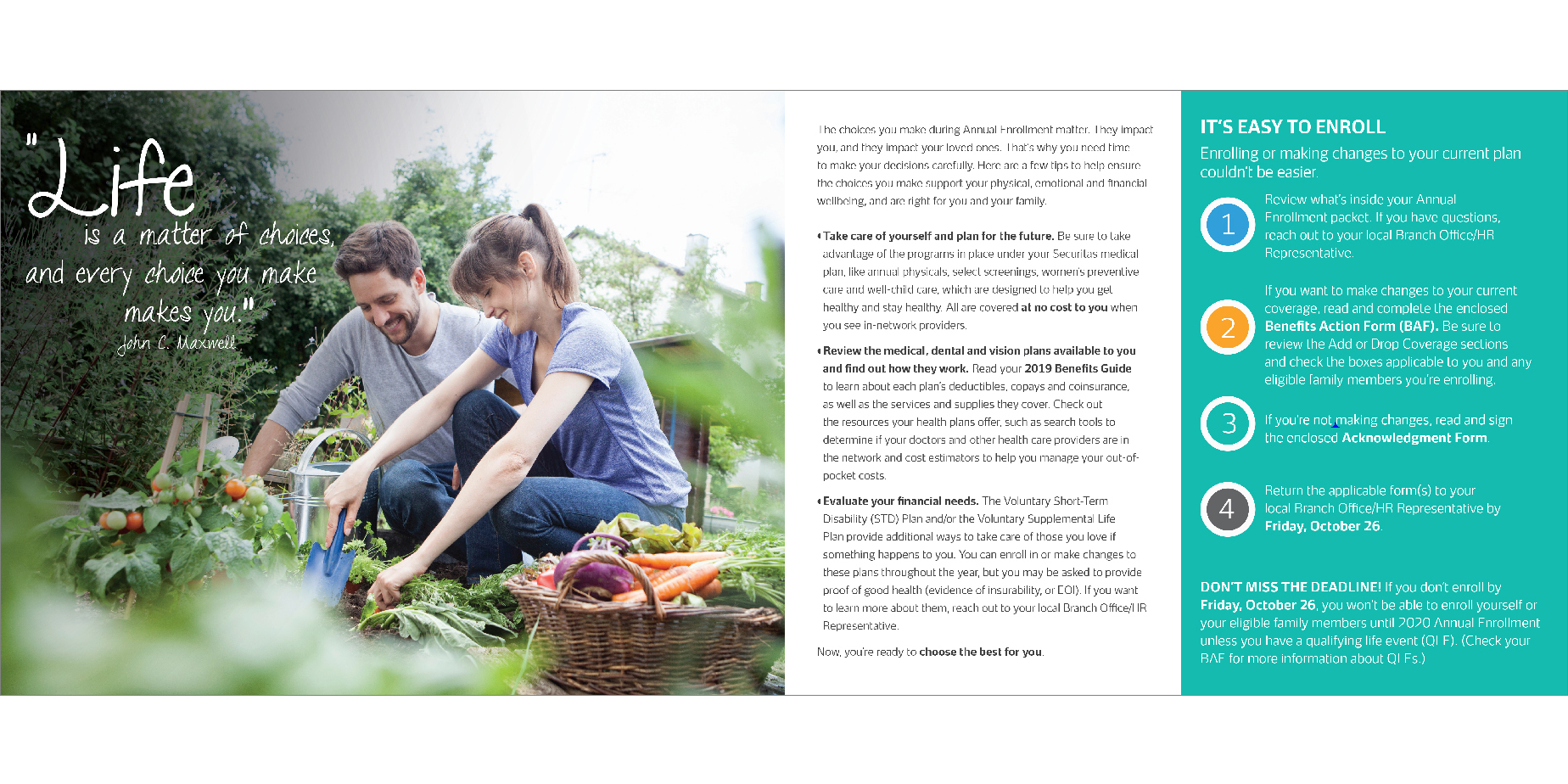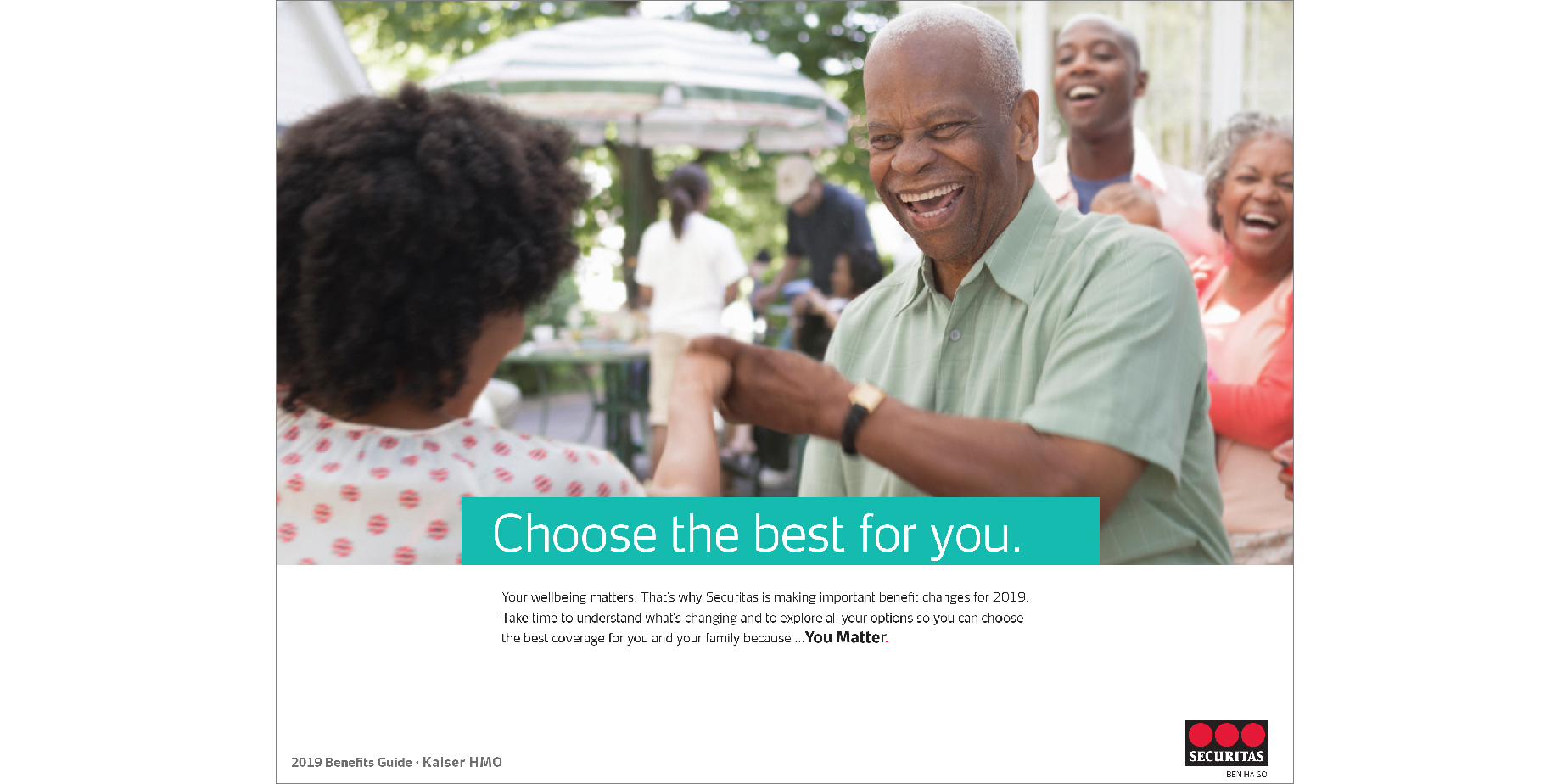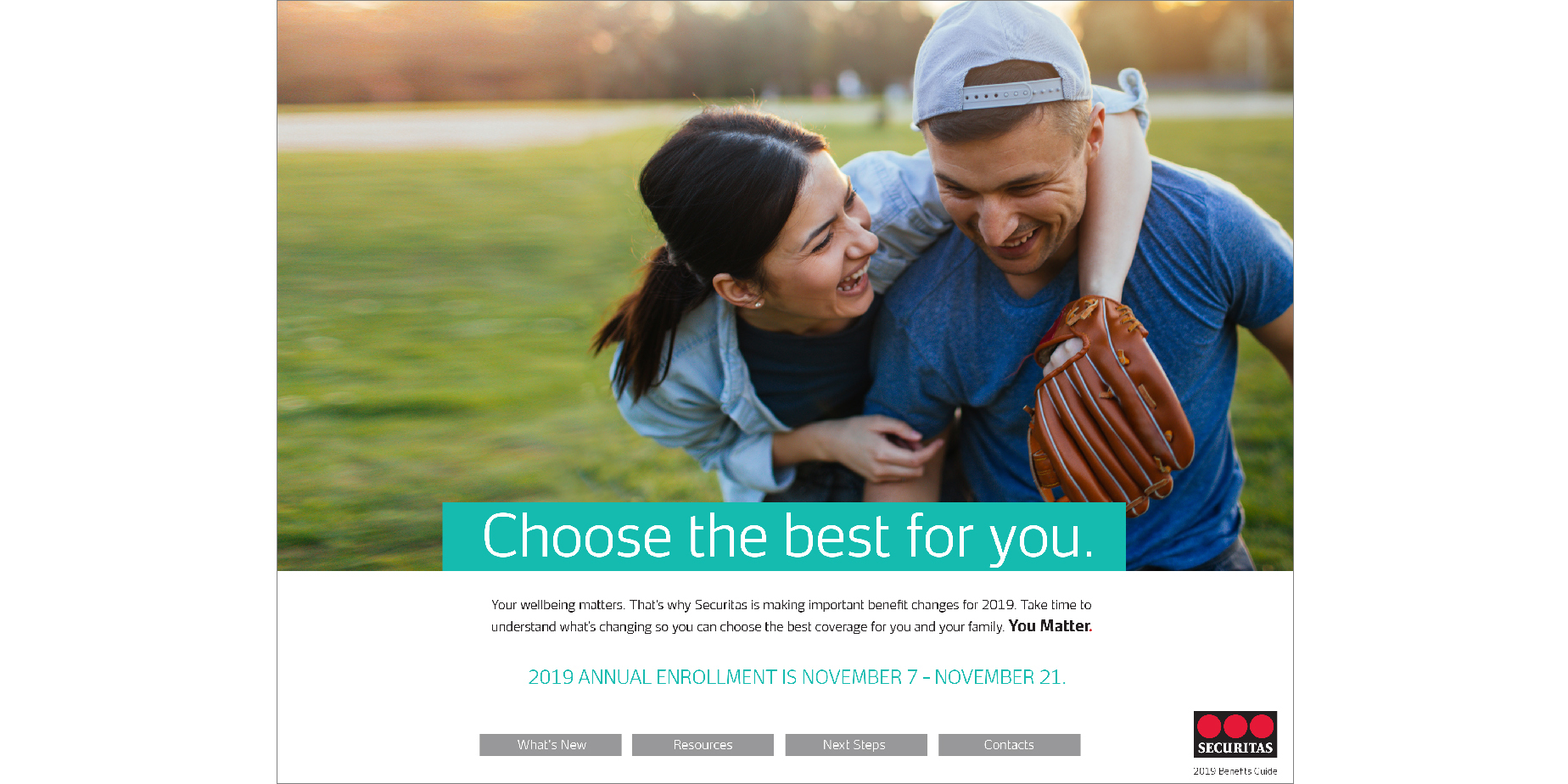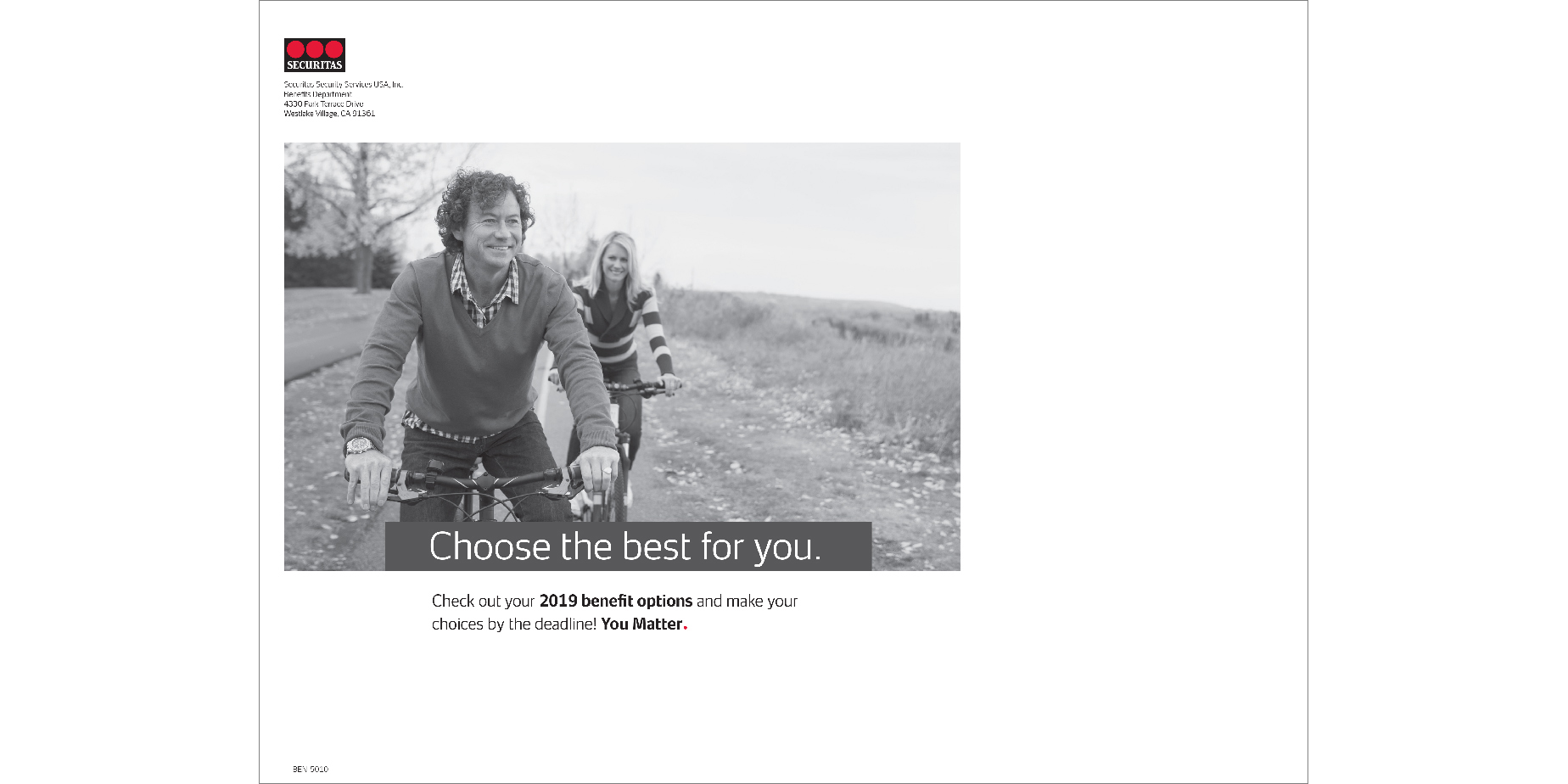 Blue Communications worked closely with Securitas to create a new benefits brand for their 100,000 employees across the U.S. and to engage employees around a number of benefits initiatives, including Annual Enrollment for a myriad of Securitas employee groups.
Client: Securitas
Industry: Security Services
Number of Employees: 100,000
Securitas Security Services USA, Inc. (Securitas) provides onsite, mobile and remote guarding services together with security systems and corporate risk management to thousands of businesses in the continental U.S. and Hawaii. With a history of a labor-intensive, manual enrollment process, the Securitas You Matter. Annual Enrollment campaign was born from a desire to communicate in a more streamlined, creative, personal and, above all, efficient way. This was a story about creating a new employee benefits brand that reminded employees how the decisions they make matter to their loved ones; about trusting employees to embrace new technologies and take responsibility for their health care decisions; and about moving a complex, manual benefits enrollment process with little support for local HR to a dedicated HR website with consistent guidelines, sample communications and HR support tools.
HR managers and employees reacted positively to the campaign and the new resources, with terrific results:
The benefits brand resonated with all levels of employees and management, and is being used throughout the year.
93% of HR managers visited the new, centralized online resource during Annual Enrollment.
The three employee sites experienced a high level of engagement. Because employees better understood their options, medical plan enrollment increased by 6% overall, with 29% of employees migrating to a more cost-effective medical plan option.