Caltech 2019 Open Enrollment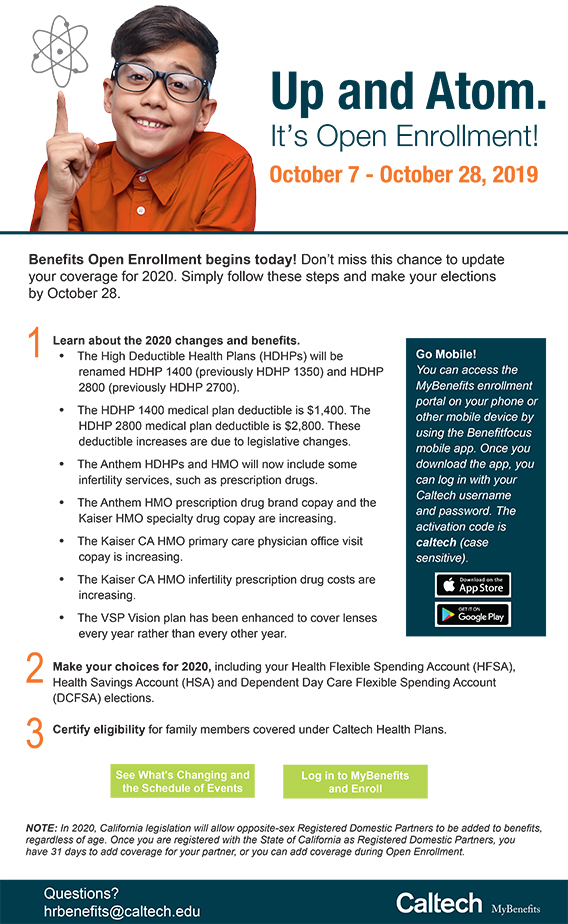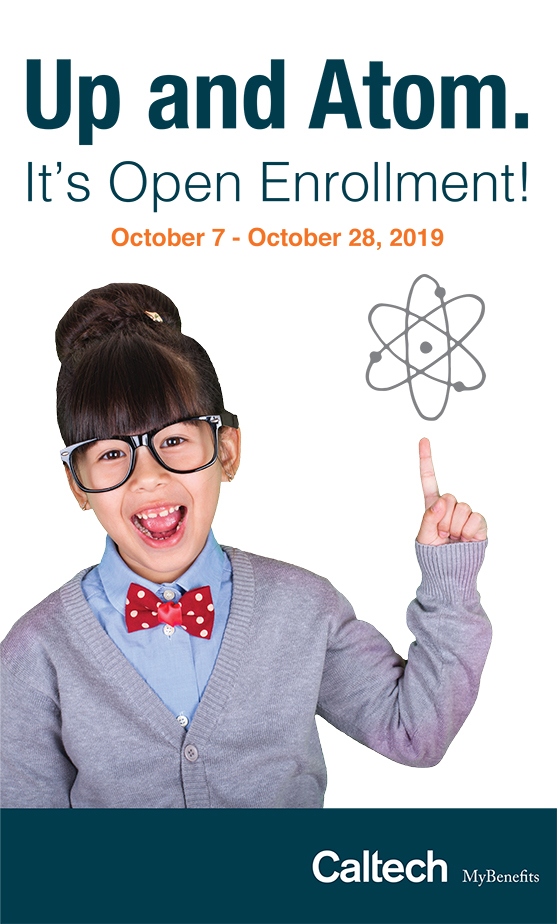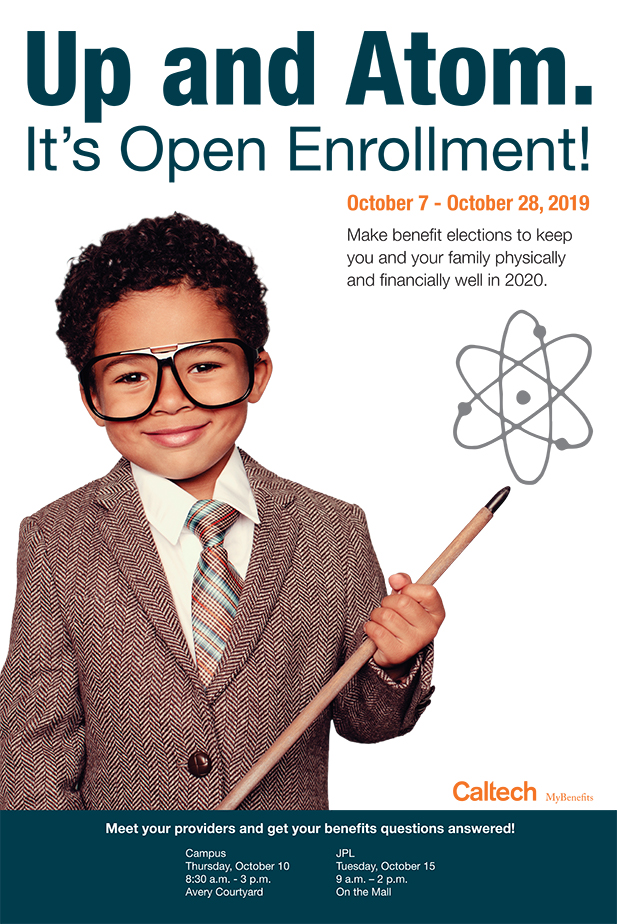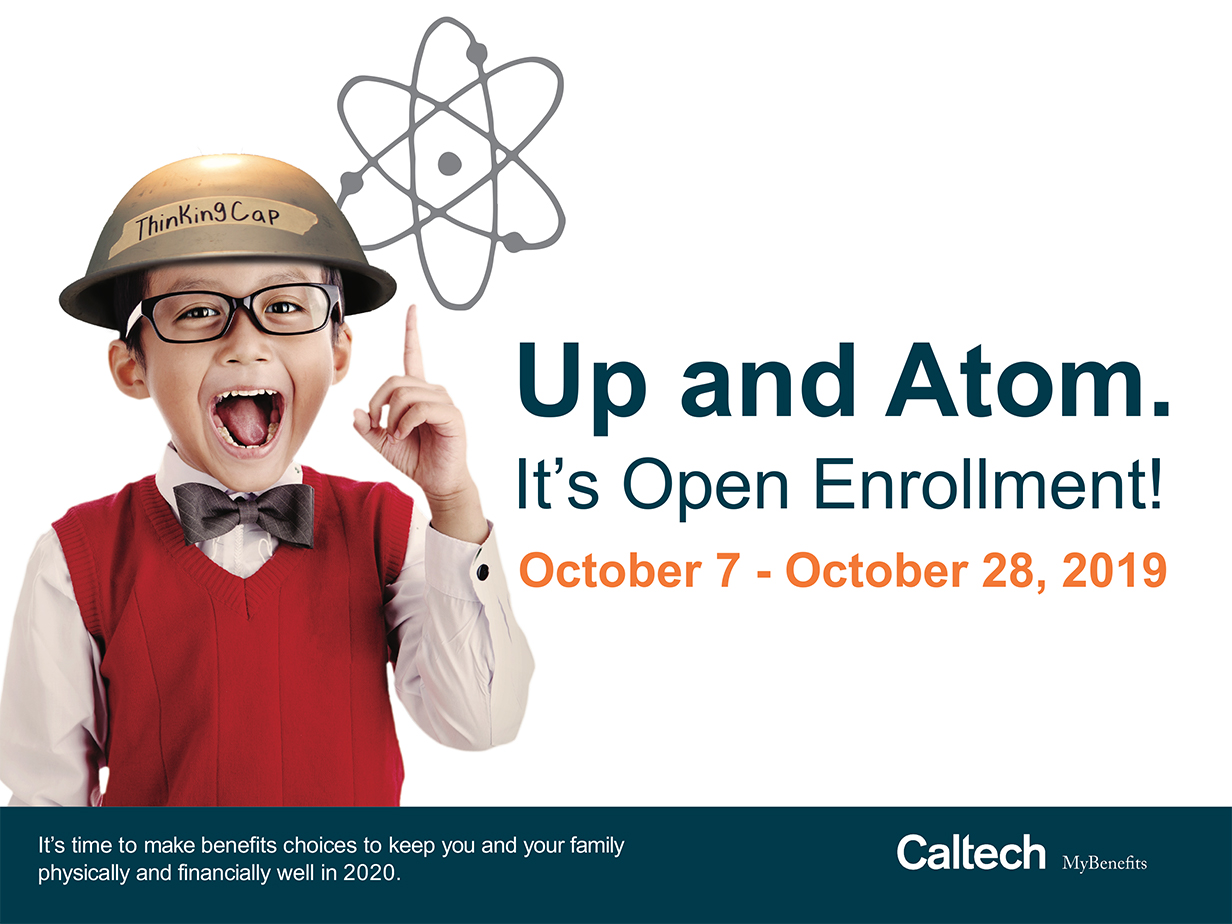 Blue partnered with Caltech to provide 2019 Benefits Open Enrollment communication materials for their extraordinary faculty and staff. We wrote, designed and produced a fresh, creative and engaging multi-faceted campaign.
Client: Caltech
Industry: Technology, Education
Number of Employees: 7,000
Caltech is a world-renowned science and engineering Institute that marshals some of the world's brightest minds and most innovative tools to address fundamental scientific questions and pressing societal changes. When it came time to communicate 2019 benefits, Caltech looked to Blue for an approach that went beyond the ordinary. In English and in Spanish, Blue delivered a campaign that was engaging, informative and inspired action.