CKE Branding and Open Enrollment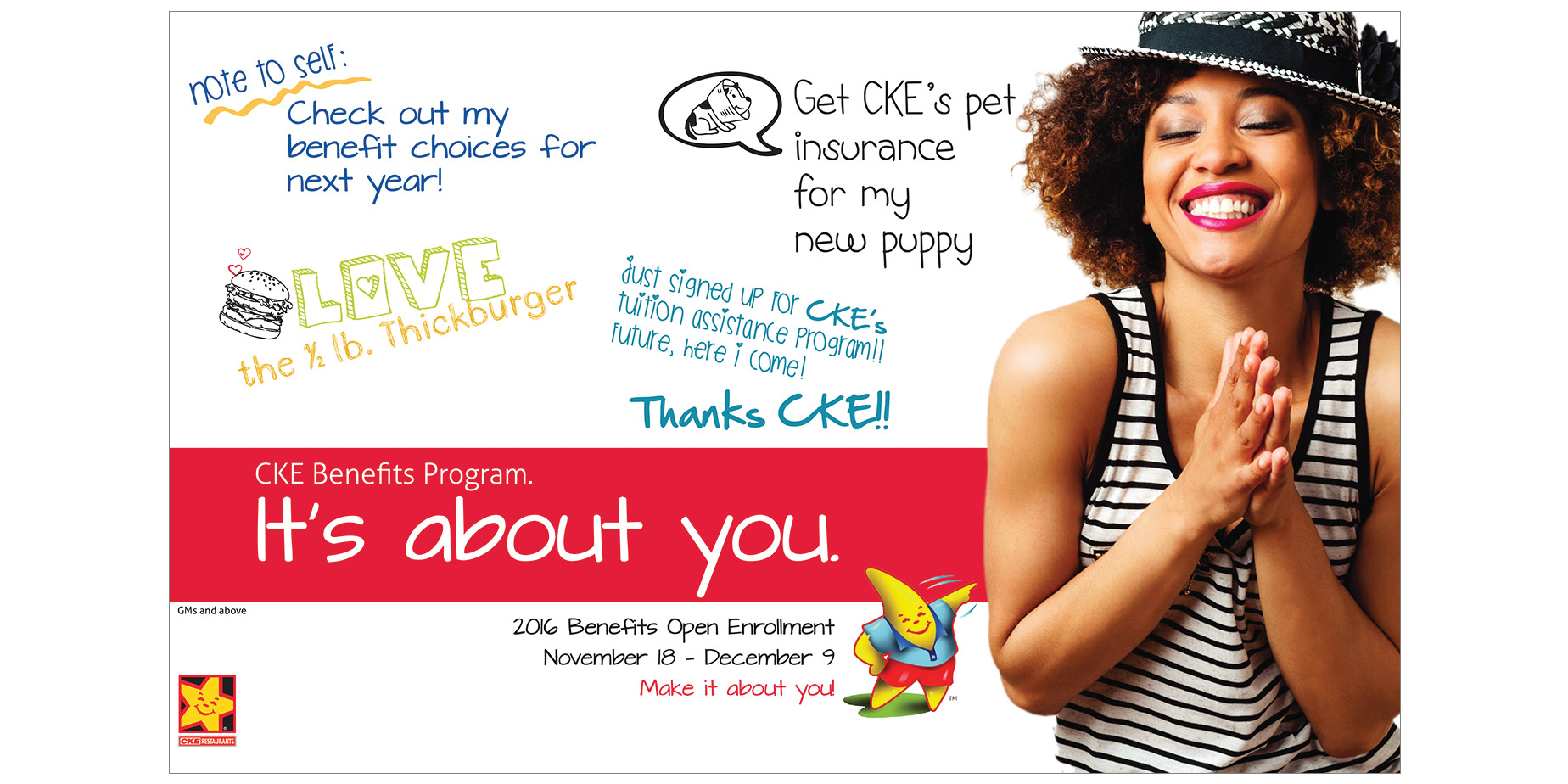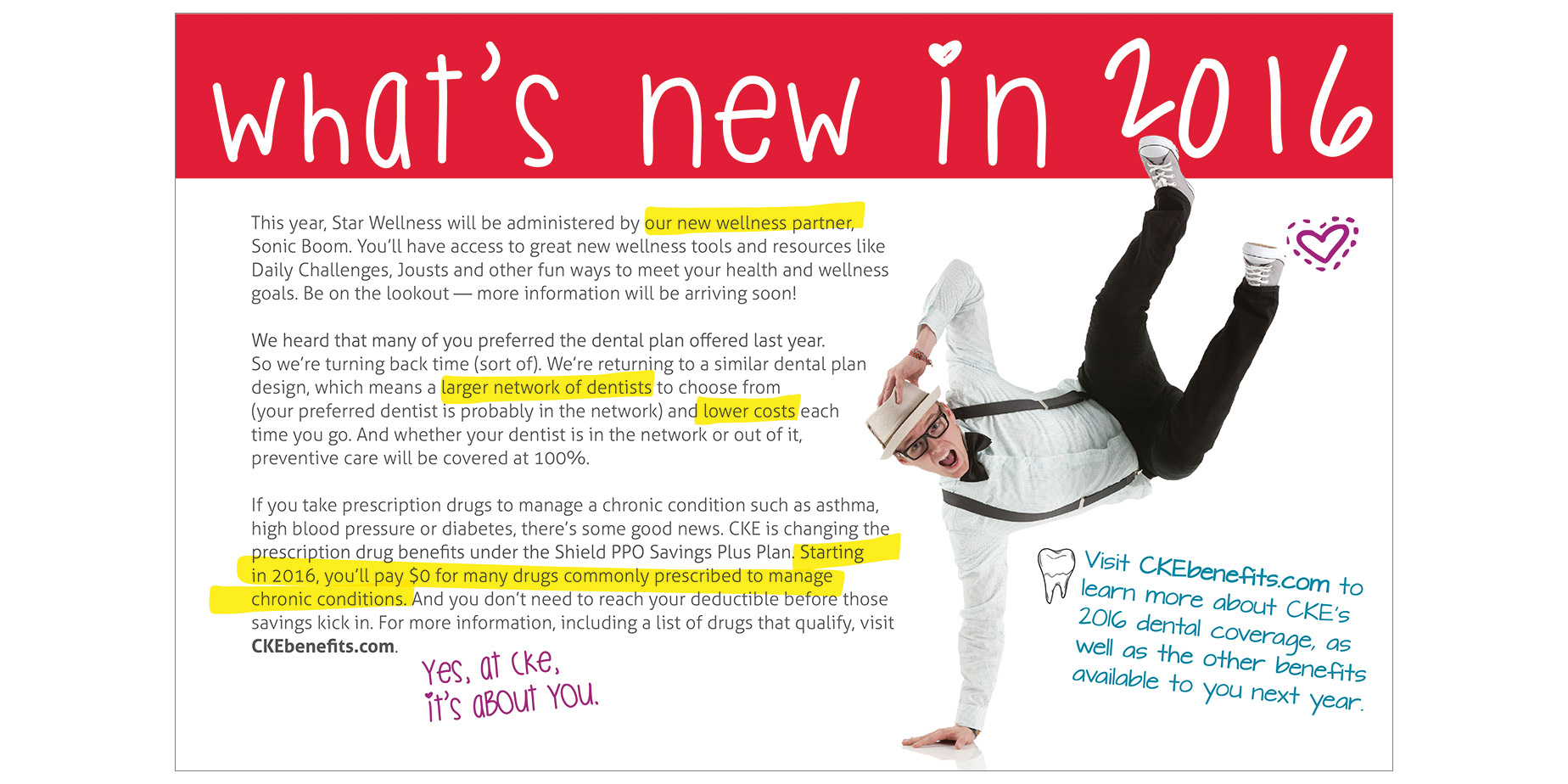 CKE enlisted Blue Communications to develop a new benefits brand and to communicate Open Enrollment to their employees at the corporate level and at their stores across the country.
Client: CKE
Industry: Food and Beverage
Number of Employees: 7,000
CKE Restaurants, Inc. is an international company that owns, operates and franchises such well-known restaurant brands as Carl's Jr.®, Hardee's®, Green Burrito® and Red Burrito®, with 3,300+ restaurants located in 42 states and 28 countries.
CKE engaged Blue Communications to help them create a new benefits brand. The result — CKE Benefits. It's about you. — is all about the employee, but in a very personal way. Behind the employee on the launch mailer is her "wall" (à la Facebook), where she shares her thoughts and feelings . . . about her life, about her work, about her CKE benefits. Campaign materials feature warm, heartfelt photos of other employees that change with each deliverable. The red banner proclaiming "CKE BENEFITS. It's about you." remains constant throughout the campaign.