Fox Entertainment Intranet Launch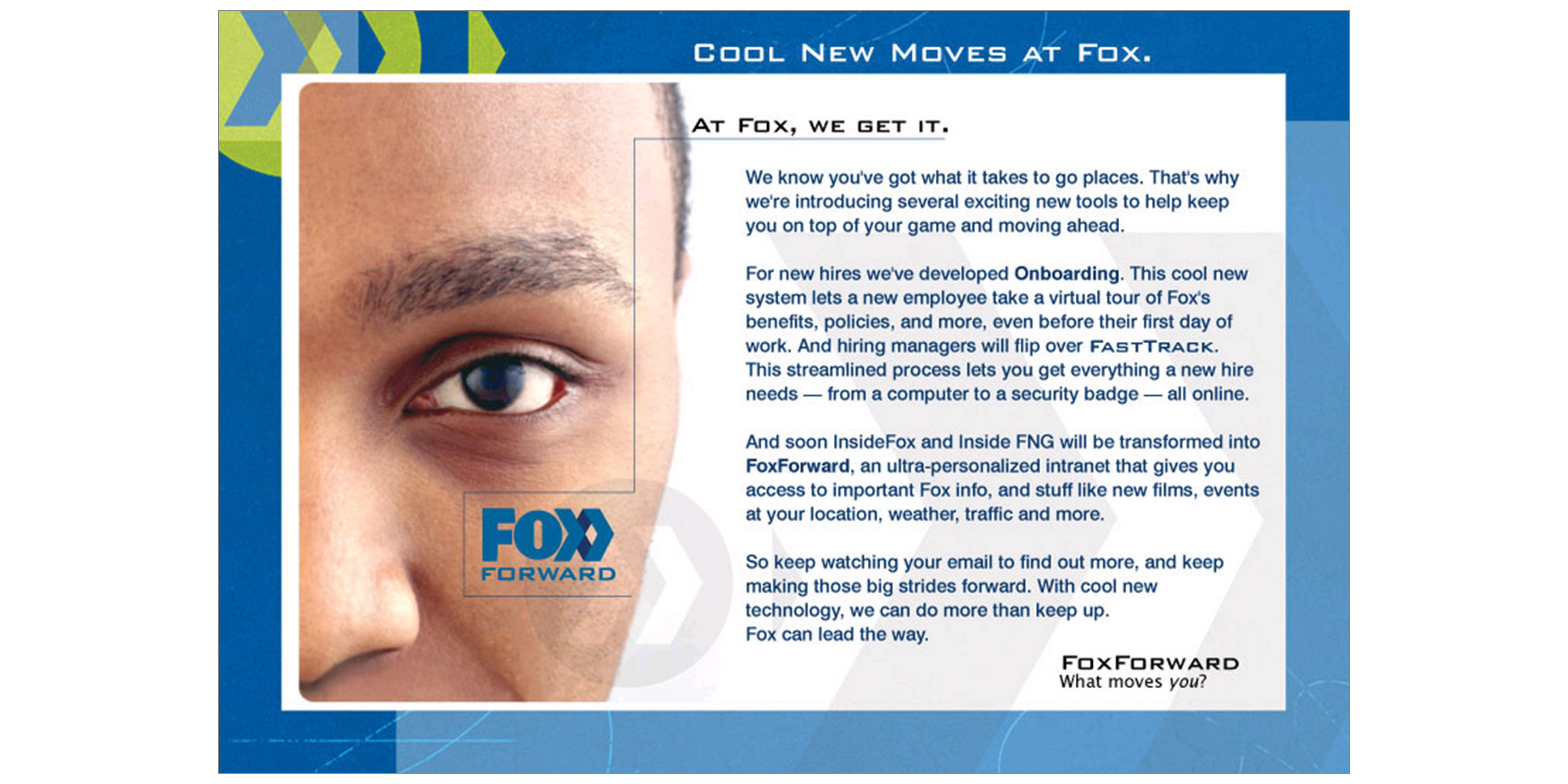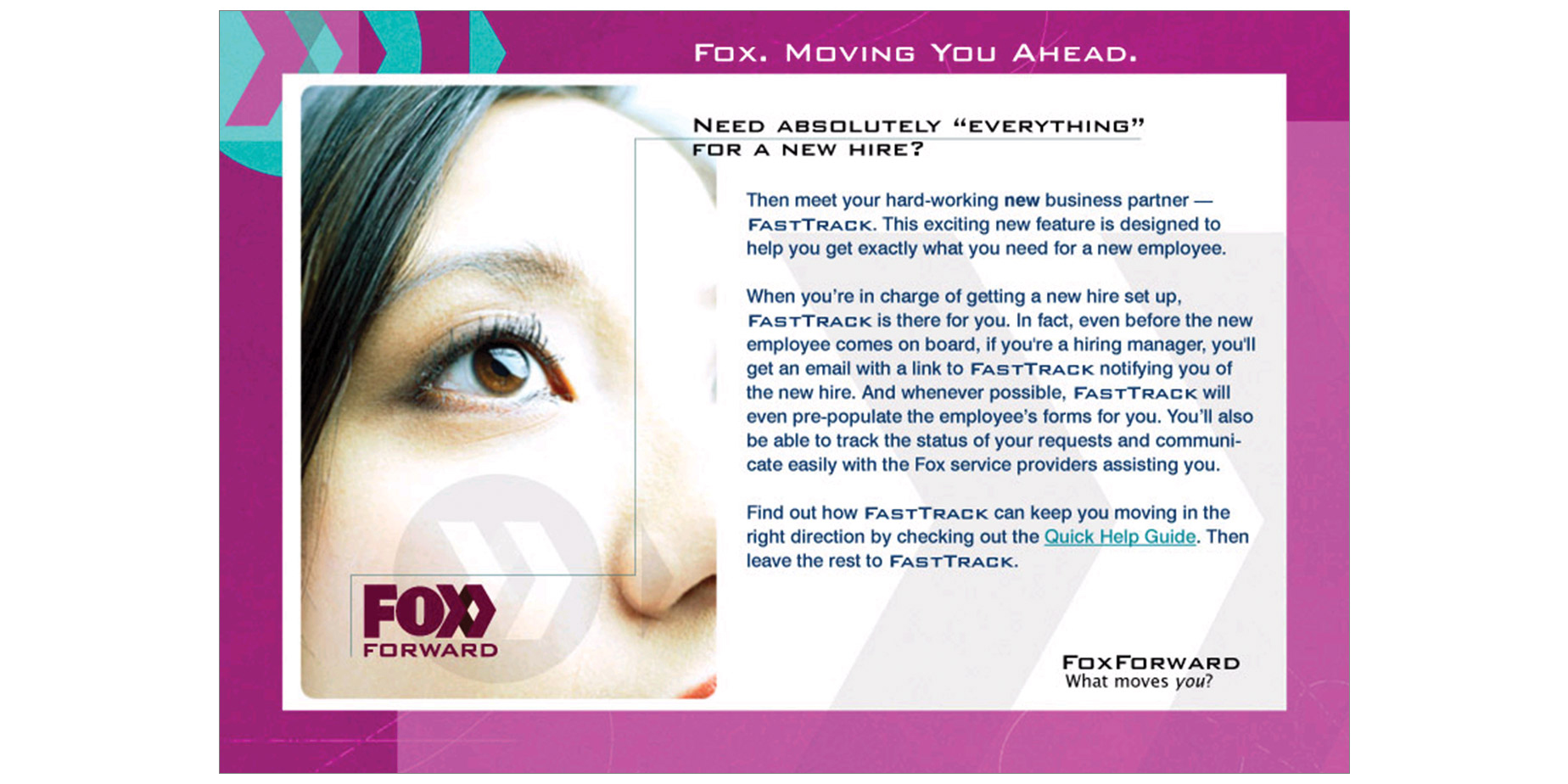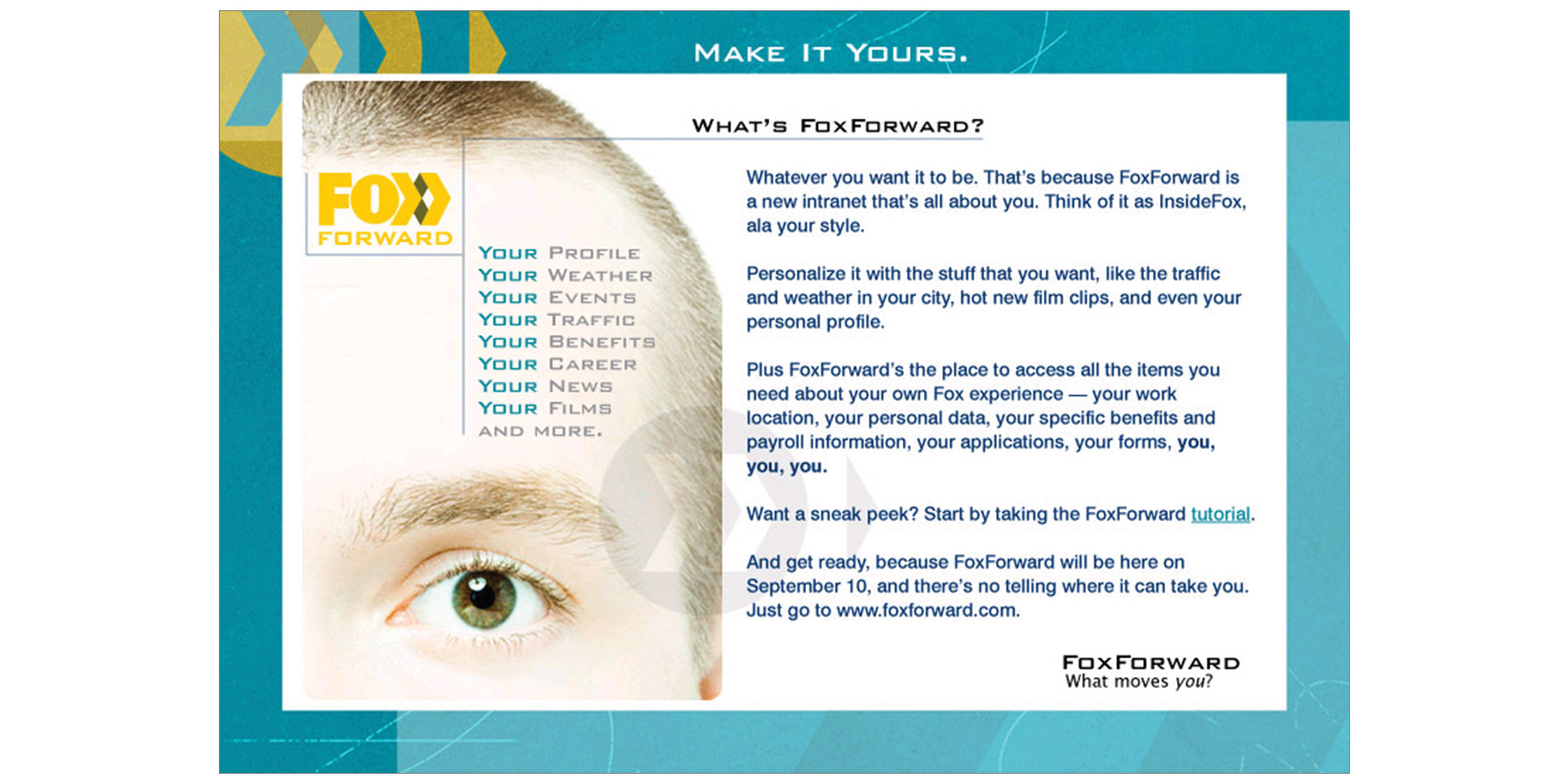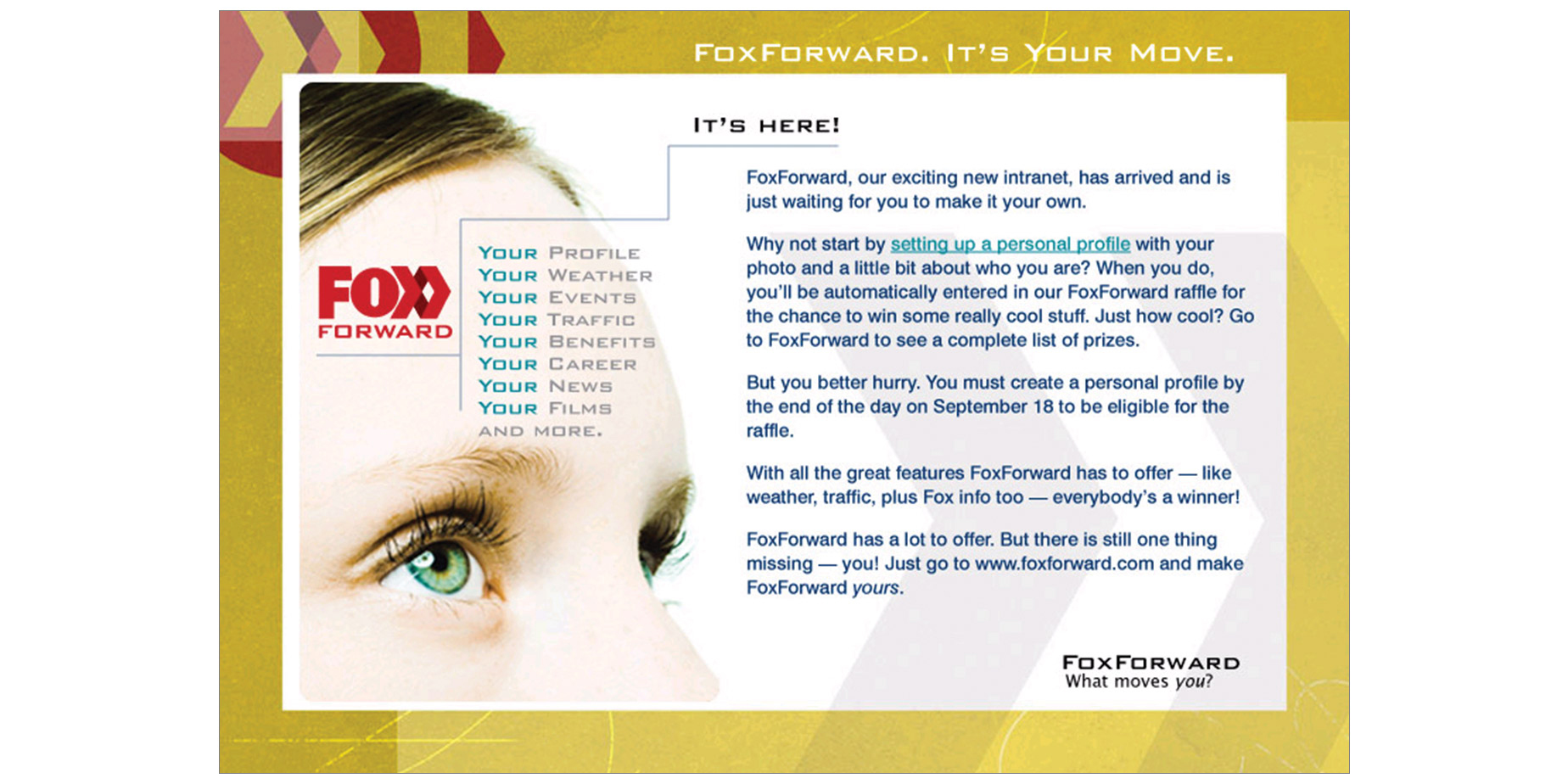 Blue Communications assisted in the launch of Fox Entertainment's Human Resources intranet featuring eCards and an online brochure.
Client: Fox Entertainment
Industry: Entertainment
Number of Employees: 10,000
Fox Entertainment enlisted Blue Communications to assist in their Human Resources intranet launch. FoxForward "What moves you?" was the concept featured through the campaign. The elements focused on the aspects that would be personalized to Fox employees.