AECOM Health Care Reform and Open Enrollment Campaign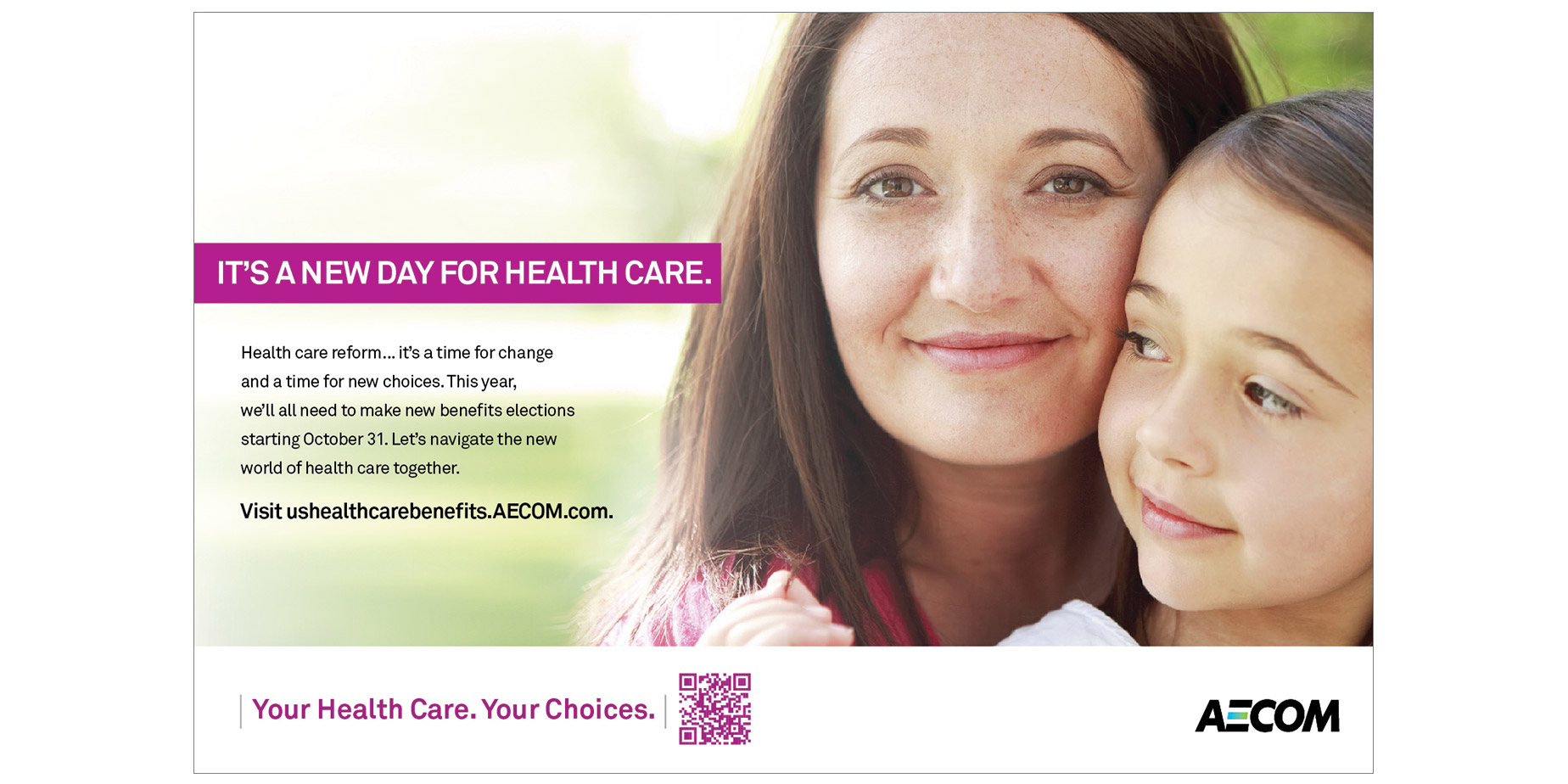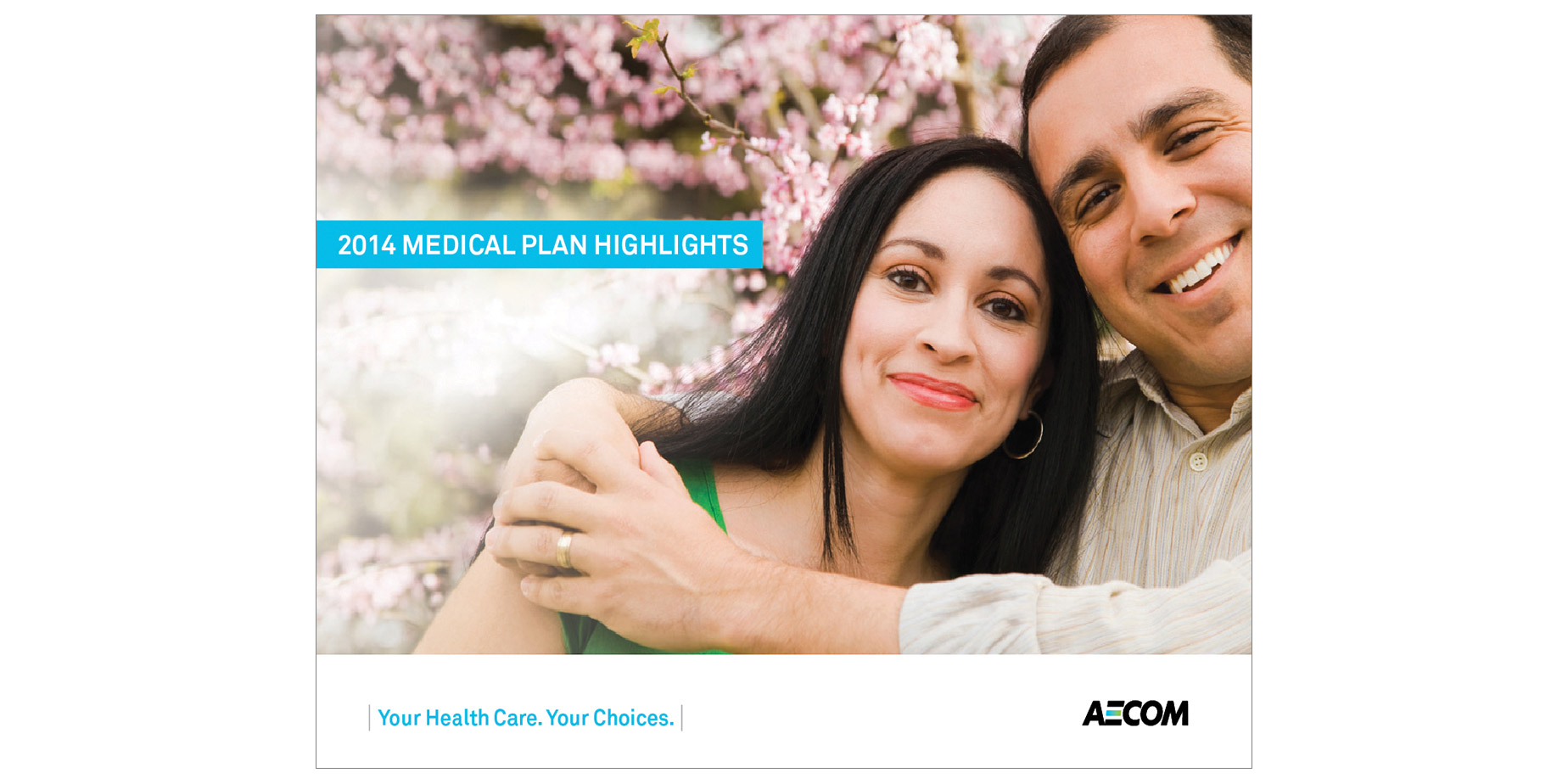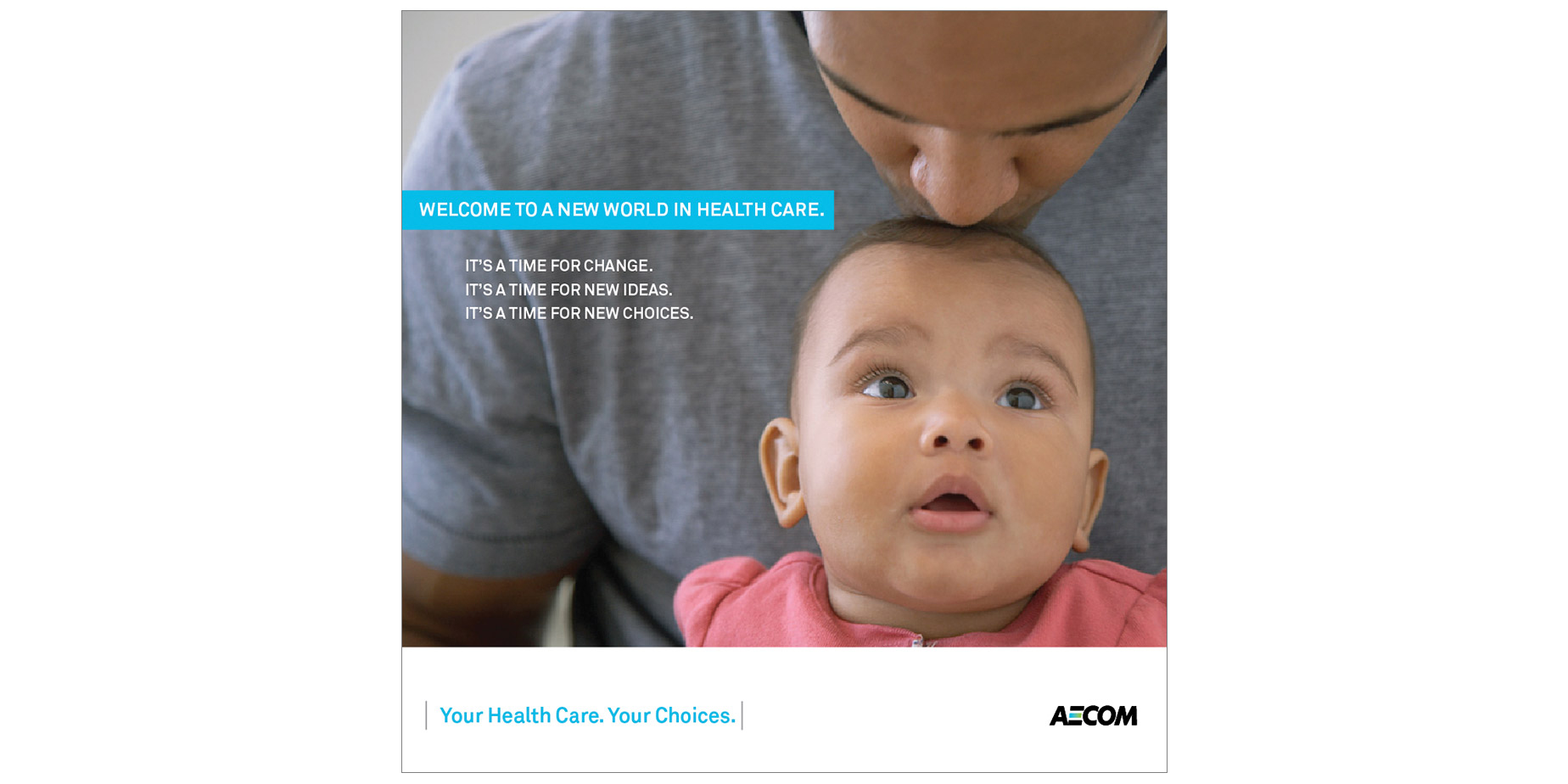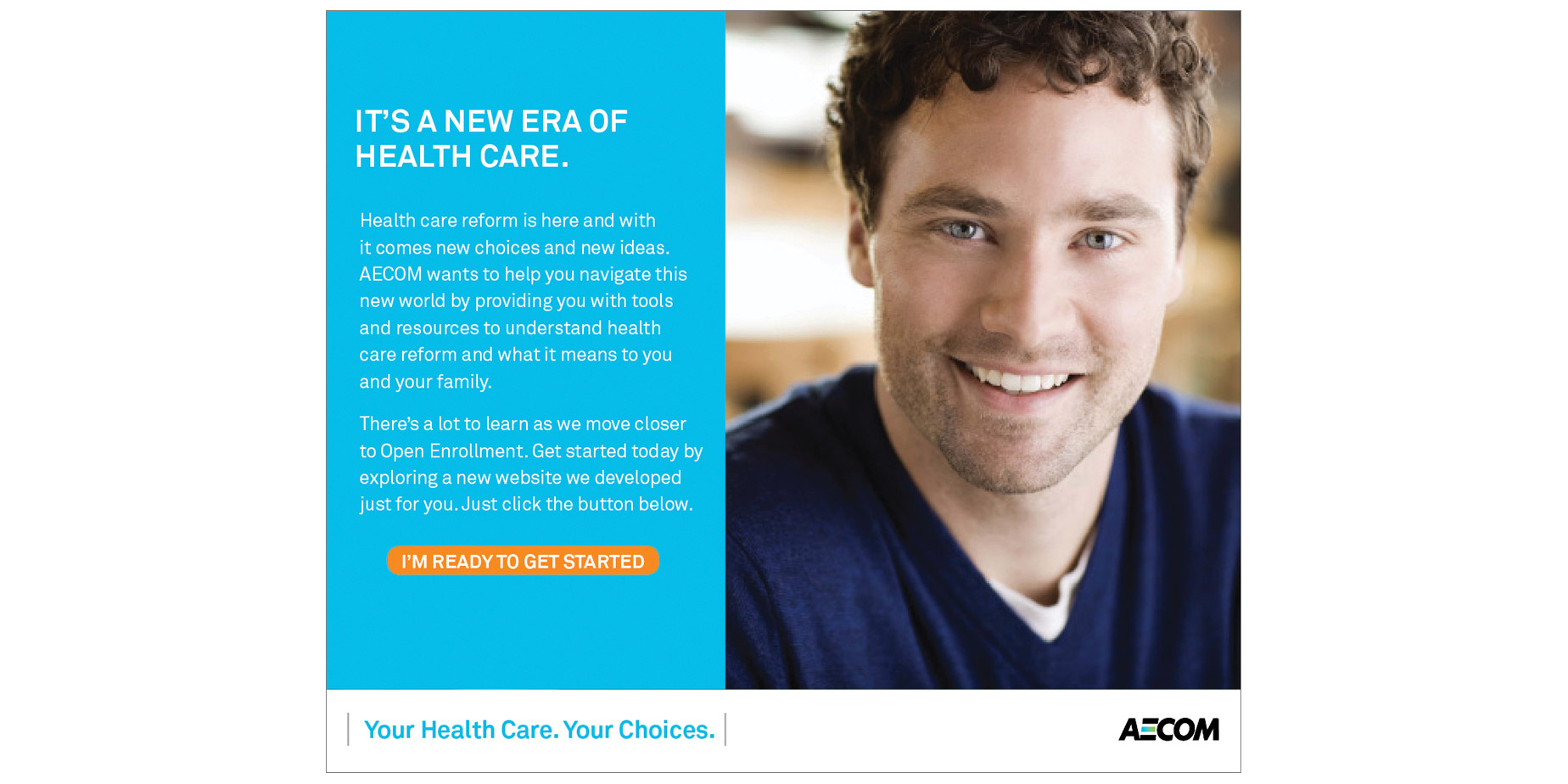 With Blue Communications' expertise to guide them, AECOM reduced their health care costs dramatically, employees understood health care reform's impact on AECOM's medical plans and continued to place high value on AECOM's benefits.
Client: AECOM
Industry: Architecture, Building and Construction
Number of Employees: 95,000 Globally
Blue Communications partnered with AECOM, a global provider of professional technical and management support services with 45,000 employees, to create an award-winning health care reform and open enrollment communications campaign that was as beautiful as it was effective. Created to help AECOM employees navigate the changing tides of a health care industry in flux and empower them to make good choices regarding their health care, their AECOM medical plans and their personal health care spending, the campaign set the tone for a cultural and behavioral shift at AECOM. The campaign utilized a multimedia approach and produced results that significantly exceeded the clients expectations resulting in:
41% of eligible employees moved into the new Premier Plus Plan — giving those employees more control over their health care dollars, a health care savings and helping AECOM better manage health care costs.
1,100+ visits to the AECOM external health care website in the first hour after launch, demonstrating that employees not only read the initial communications, but also took action to learn more.
Less than 1% of the eligible population defaulted into plan coverage, meaning 99% engaged in the educational effort and made informed benefit elections.
Employees' perception of their benefits package improved. AECOM's annual employee survey (conducted at the end of open enrollment) results showed that "Pay & Benefits" scores increased by five points, signaling no adverse reaction to health care reform.