AECOM Wellness at AECOM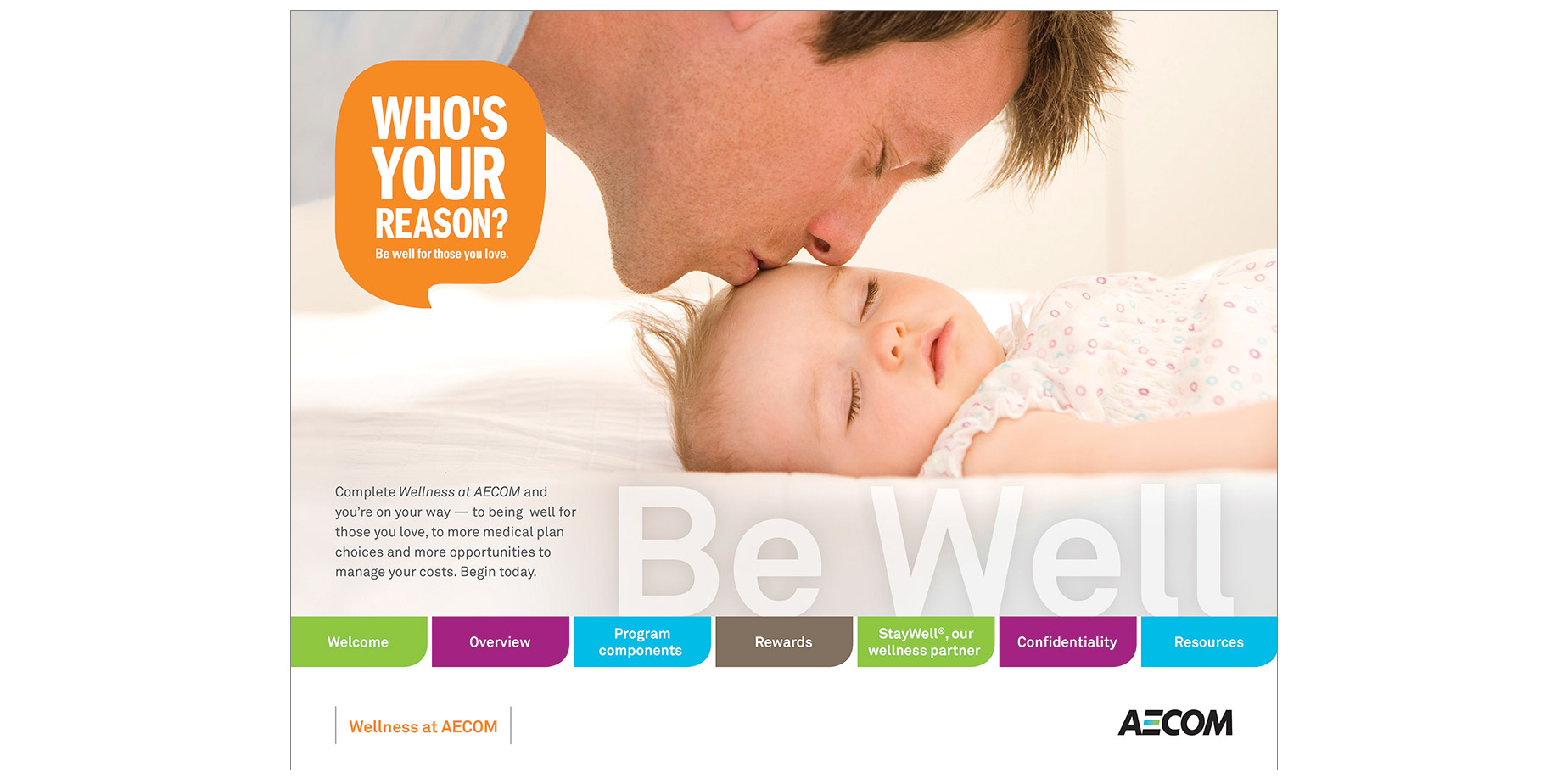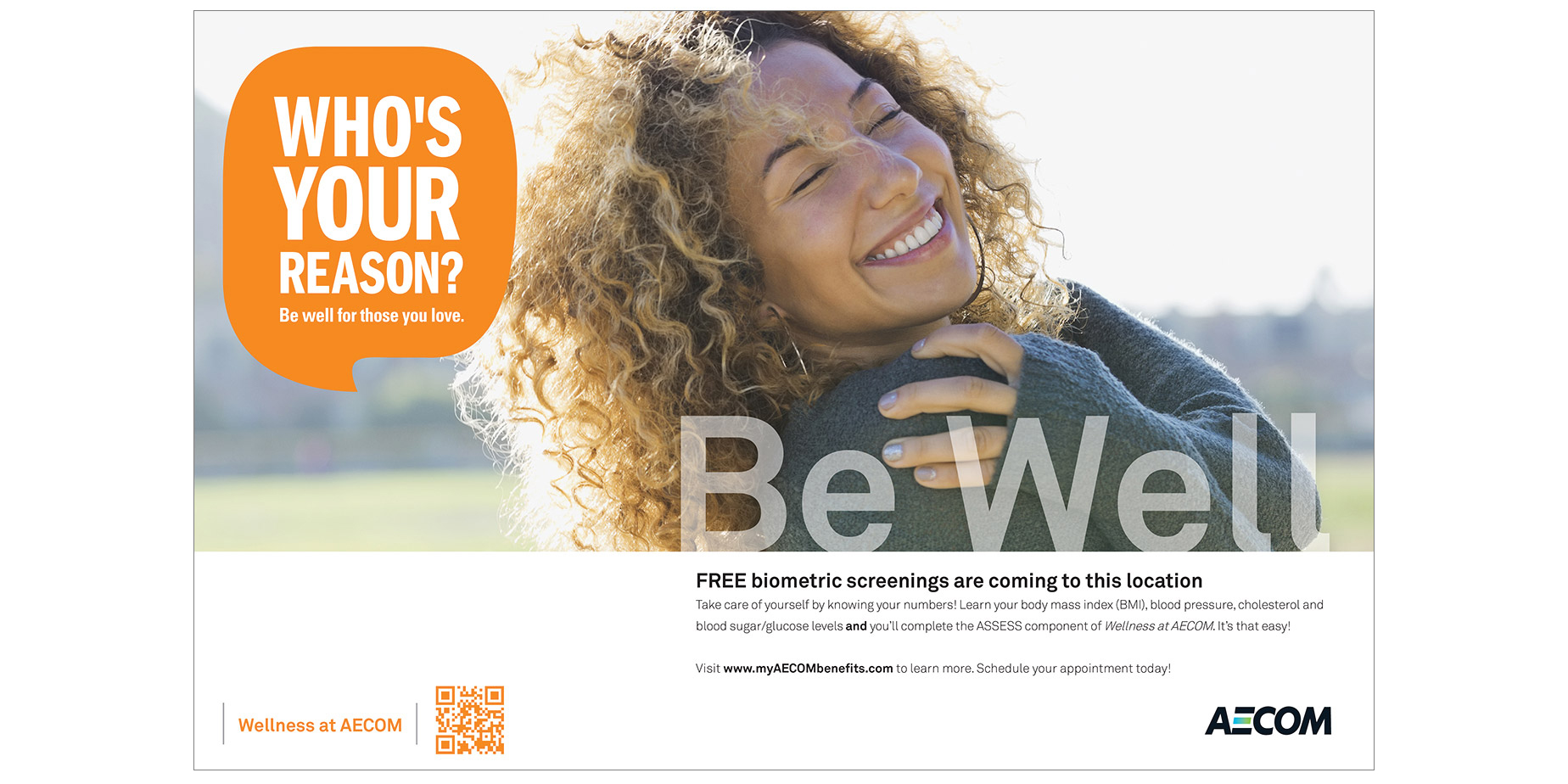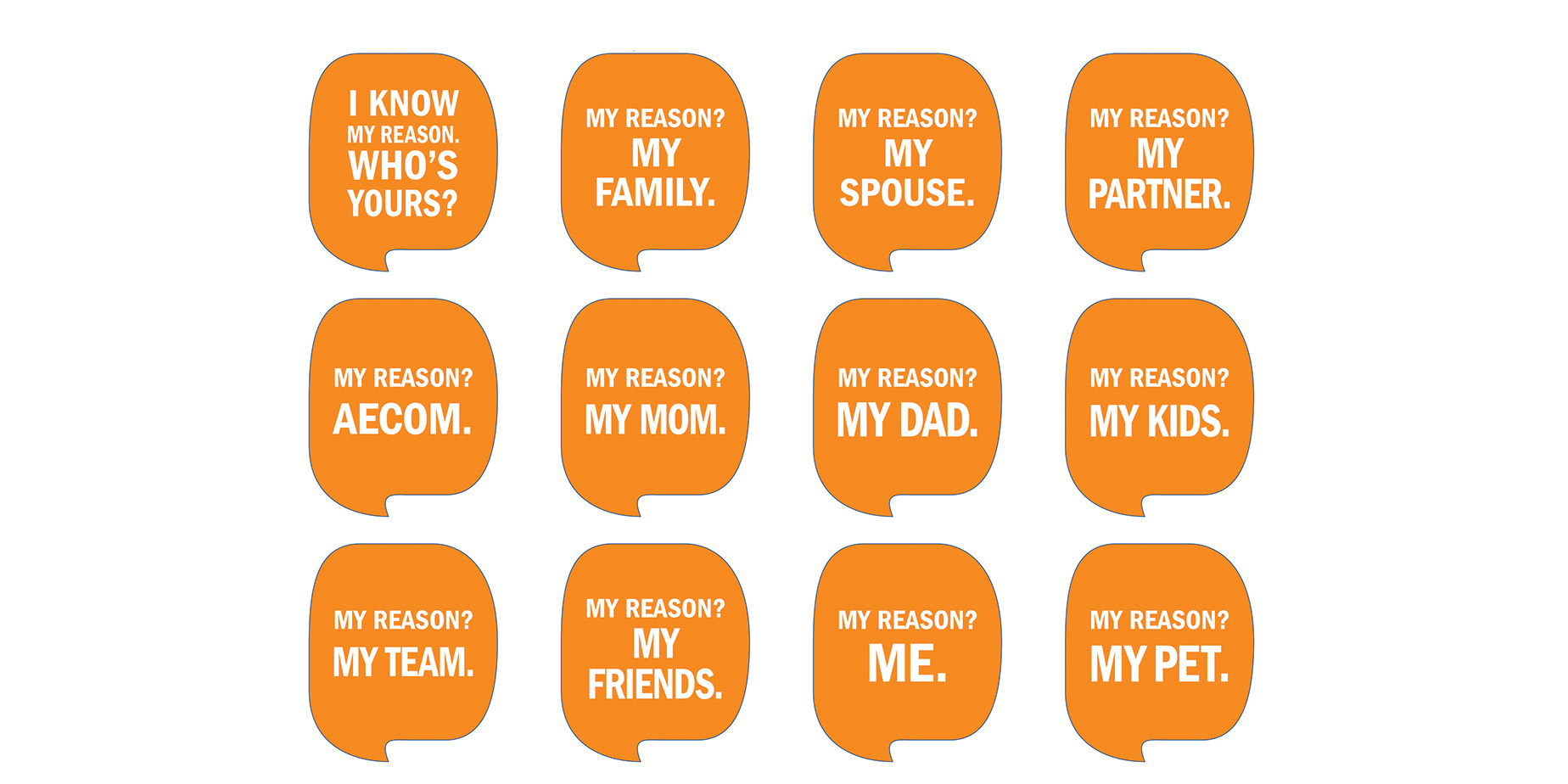 Blue Communications, in partnership with AECOM's wellness vendor StayWell, launched the annual wellness campaign program with the tagline Who's Your Reason? to encourage employee to focus on their well-being and remind employees they should be well for their loved ones.
Client: AECOM
Industry: Architecture, Building and Construction
Number of Employees: 95,000 Globally
AECOM is a global provider of professional technical and management support services with a U.S. workforce of 40,000 employees nationwide. Their wellness program — Wellness at AECOM — is designed to improve the overall health of AECOM's workforce and reduce health care spending for both employees and the company. The program succeeds by linking completion of specific wellness activities directly to eligibility for AECOM's lower-costing wellness medical plan options.
The 2015 campaign theme, "Who's Your Reason?," encouraged employees to participate and "be well," not only for the opportunity to better manage their health care costs, but also for the sake of their loved ones who depend on them to be healthy. The campaign was a resounding success:
77% of eligible employees completed Wellness at AECOM and became eligible for the wellness medical plan options in 2016.
31% of employees at locations where biometric screenings were held received an on-site biometric screening in 2015.
Post-Wellness at AECOM survey results tell us that 75% of employees agreed that Wellness at AECOM inspired them to make a healthy change, and over 93% understood that completing Wellness at AECOM offered them eligibility for the 2016 wellness medical plans.