Caltech and JPL 2016 Open Enrollment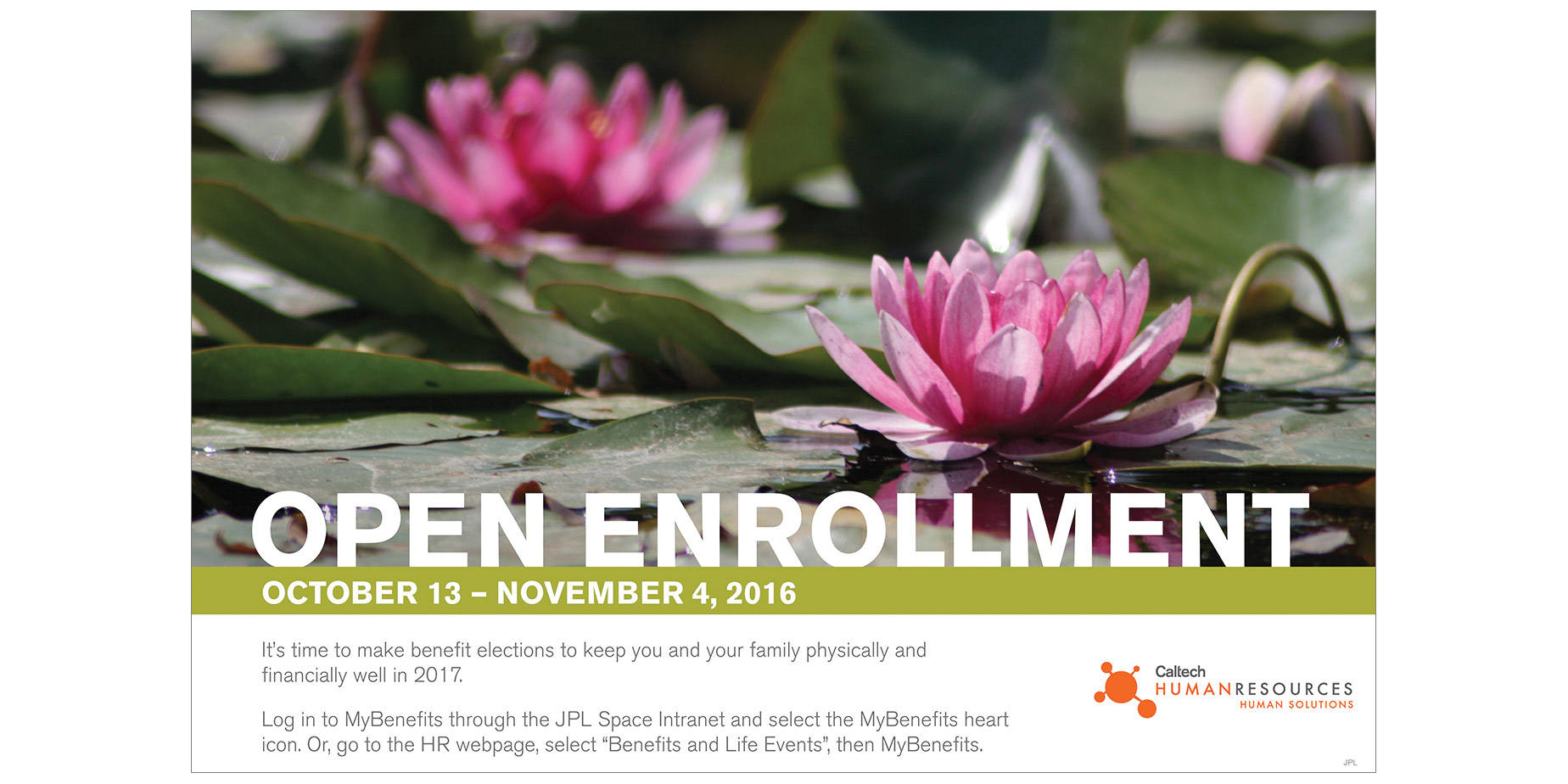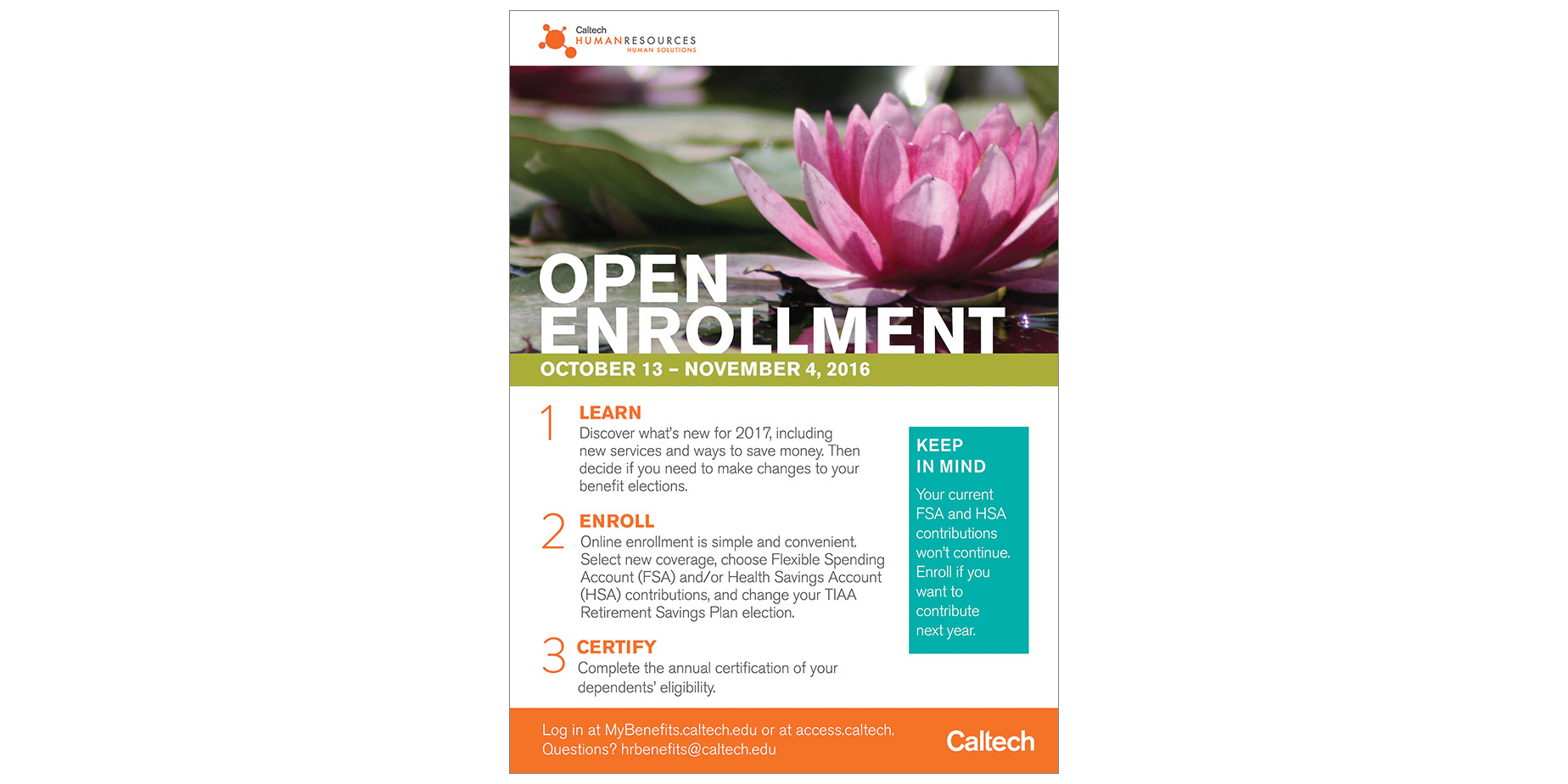 Caltech and Jet Propulsion Laboratory (JPL) — a federally funded research and development center and NASA field center — partnered with Blue Communications to develop Open Enrollment and ongoing educational materials for faculty, staff and students.
Client: Caltech and JPL
Industry: Technology, Education
Number of Employees: 7,000
As a symbol of new beginnings, the lotus flowers on the Caltech campus are the ideal image for Open Enrollment materials and the new benefits plan year. In response to employee requests for short, easy to read copy, the Open Enrollment copy was written in a "staccato style" using few words, bullets and boxed visuals when possible. A large solid white font ensures the headlines stand out and are easy to read over the images.
Elements in this campaign included:
PPO Letter
Announcement Postcard
Table Tent
Poster
Launch eCards
4 Targeted Reminder eCards
OE Video
2 Presentations (HR Reps and EEs)
Guide to the High Deductible PPO
Online Promo Banners
Communications and Enrollment Websites
Detailed Plan Charts
Benefits Fair Poster